Porsche Maintenance Intervals
Porsche Maintenance Intervals:
Why Do They Matter?
Following Porsche maintenance intervals is key to preserving your car's high-level performance. Even a Porsche requires regular upkeep to function optimally. Performing routine maintenance in a timely manner prevents unnecessary downtime and helps reduce service costs for your Porsche Cayenne or 911 as preventative actions are taken. Learn when maintenance is expected on your vehicle below!
When to Schedule Maintenance for Your Porsche
How often is it necessary to bring in your vehicle for maintenance? Depending on your model, different types of work will be needed over time. Here are the service schedules for most of the Porsche lineup:
We make it simple for Palo Alto and Redwood City drivers to keep up with their Porsche service schedules by maintaining a state-of-the-art facility. Each of the experts on our service team is dedicated to making sure your vehicle receives the care and attention it deserves.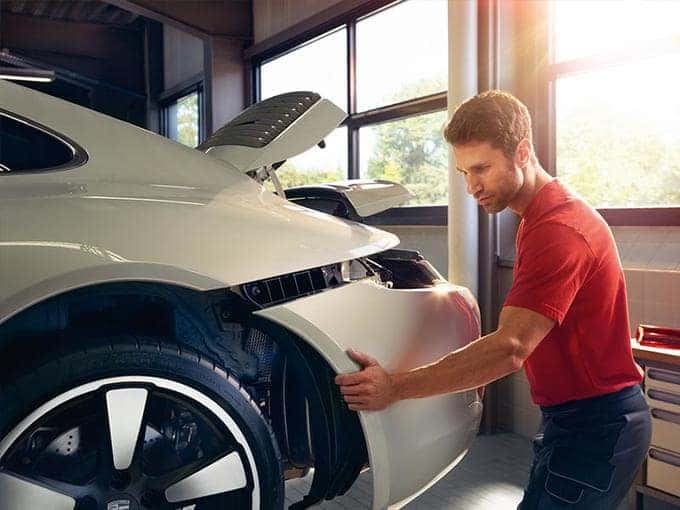 Porsche Service Plans
Porsche provides various service plans that cover routine maintenance on your vehicle at the following intervals:
2 years/20,000 miles
3 years/30,000 miles
4 years/40,000 miles
5 years/50,000 miles
These plans help reduce costs and ensure you have repairs and OEM parts covered by a Porsche Certified Technician for the best quality service.
Receive Expert Porsche Maintenance at Porsche Fremont!
Bring your Porsche in to Porsche Fremont to have your maintenance performed today. Open Monday-Saturday, our service department is located at 5740 Cushing Parkway in Fremont, CA—not far from San Jose and Walnut Creek. You can schedule an appointment online for your convenience. If you have questions, you can speak with us by giving us a call at (510) 279-7060 or contacting us online.