Porsche Maintenance Intervals
Following recommended Porsche maintenance intervals is key to preserving your car's high-level performance. Even a Porsche requires regular upkeep to function optimally. Performing routine maintenance in a timely manner prevents unnecessary downtime and helps reduce service costs for your Porsche Cayenne or 911 as preventative actions are taken. Learn when maintenance is expected on your vehicle below, and then visit Porsche Fremont for Porsche service in the Bay Area.
When to Schedule Maintenance for Your Porsche
How often is it necessary to bring in your Porsche for service in the Bay Area? Depending on your model, different types of work will be needed over time. Here are the Porsche service schedules for most of the lineup:
We make it simple for San Leandro and Alameda drivers to keep up with their Porsche service schedules by maintaining a state-of-the-art facility. Each of the experts on our service team is dedicated to making sure your vehicle receives the care and attention it deserves.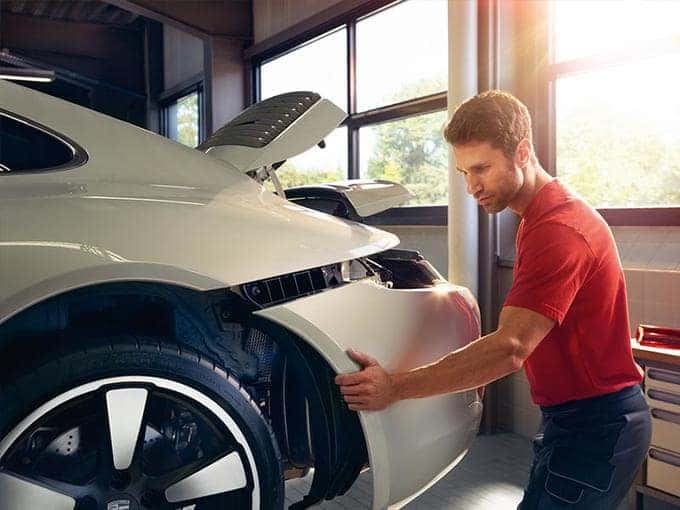 Porsche Maintenance Plans
Porsche maintenance plans cover routine service tasks on your vehicle at the following intervals:
2 years/20,000 miles
3 years/30,000 miles
4 years/40,000 miles
5 years/50,000 miles
Why Choose a Porsche Maintenance Plan?
These plans make keeping up with Porsche service intervals a simple process and ensure your vehicle gets the quality care it requires to deliver top performance. All of the Porsche maintenance plan services will be handled in our advanced service center by Porsche Certified Technician. What's more, only genuine OEM parts will be used. These parts fit like a glove and are made to the same exacting standards as the rest of your Porsche vehicle. This allows them to provide better performance than generic or aftermarket iterations.
Service Pick-Up & Delivery With Porsche Fremont
If you need to update your Porsche maintenance but don't have the time to spend at a service center, don't worry. Porsche Fremont makes keeping up with your Porsche service intervals stress-free with our Service Pick-Up and Delivery. When it's time for your scheduled Porsche maintenance appointment, we'll retrieve your vehicle from your home or office, update all service tasks, and then return it to you.
Update Your Porsche Service Intervals Today
Bring your Porsche into Porsche Fremont to have your maintenance performed today. Open Monday-Saturday, our service department is located at 5740 Cushing Parkway in Fremont, CA—not far from San Jose and Alameda. You can schedule an appointment online for your convenience. If you have questions, you can speak with us by giving us a call at (510) 279-7060 or contacting us online.