Porsche Fremont Collision Center
Who Are We? A Certified Center You Can Trust.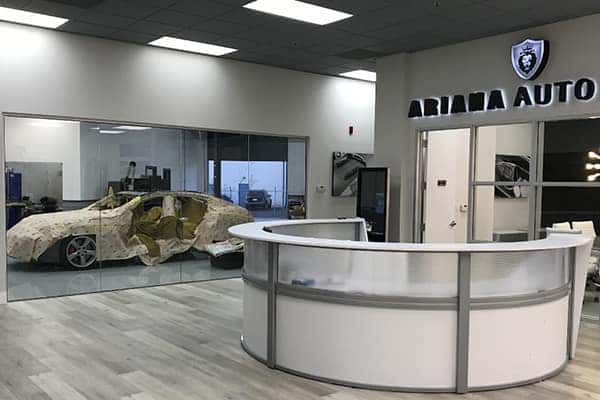 Collision Repair Services
Ariana Auto Body is a Porsche Approved Collision Center and is a trusted collision center by Porsche Fremont. We invest heavily in our state-of-the-art equipment to become certified and part of the Porsche Approved Collision Center. We make sure our Porsche factory trained technicians have the best possible factory approved tools on the market to restore your vehicle back into its pre-accident form. This is something we take very seriously and believe you should too, since your car's manufacturers have strict expectations on how they want their vehicles restored from an accident. What sets us apart? To get your vehicle back to its original shape and factory specifications, we are required to use factory-approved equipment and we are certified with a plethora of brands.
Porsche vehicles have earned the reputation of providing one of the most exciting driving experiences known to automobile enthusiasts than any other brand on the market. At Ariana Auto Body, when your Porsche vehicle is involved in a collision, only the most precise repair and reconstructive techniques and materials can assure that your "Porsche Perfect" driving experience is not diminished. We have earned that trust with Porsche Fremont and now we are the only recommended collision center with Porsche Fremont.
Assuring Porsche's high standards of performance and quality required skilled and trained professionals who adhere strictly to Porsche restoration procedures. Porsche Approved Collision Centers such as Ariana Auto Body commit to these procedures and to the use of genuine Porsche parts, materials, tools and equipment. Another reason why Porsche Fremont has carefully handpicked Ariana Auto Body and is continuously supported and monitored by factory technical personnel.
Contact us by filling out our form or calling us at (925) 997-8457 .