Who Owns Porsche?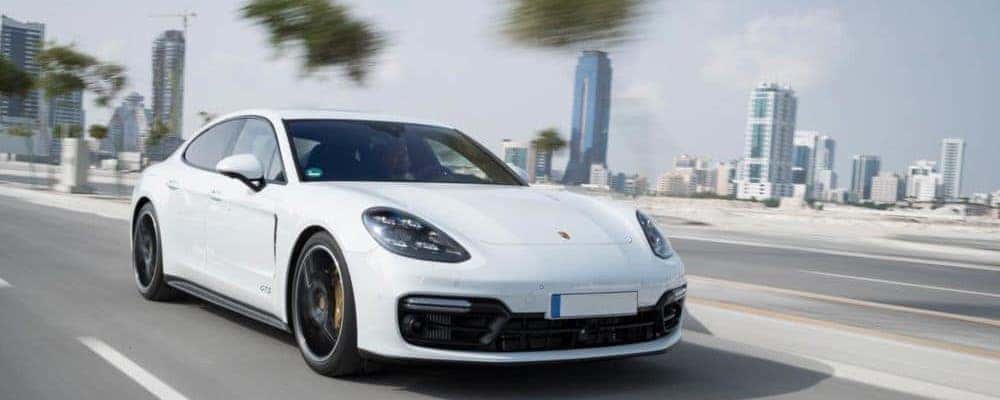 What company owns Porsche? You may be surprised to know that the luxury brand has a parent company. Learn who owns Porsche below!
Is Porsche Owned by VW?
Yes, Volkswagen Group is Porsche's parent company. Volkswagen and Porsche merged in 2011. Volkswagen Group is also the parent company of various other luxury car brands, including Audi, Bentley, Bugatti, and Lamborghini.
Porsche History
Though Volkswagen and Porsche merged in 2011, Porsche has a rich history that dates back much earlier. In 1948, the Porsche brand was created. Later that year, the first Porsche model, the Porsche 356, was introduced with less than 100 cars produced the year after. Other models, like the 550 Spyder, were introduced later on, and the company grew immensely.
Today, Porsche continues to be one of the most popular luxury car brands, reflecting the image of prestige and power with its high-end features and strong engine options. The brand's recognizable logo and name assure luxury car buyers that each model adorned with it will always be of the highest quality.
Tour the Porsche Lineup at Porsche Fremont
Contact us to learn more about where Porsche is made and the new Porsche lineup. Additionally, if you want to experience a Porsche model in person, schedule a test drive online or visit us near Los Altos and Menlo Park to browse the new Porsche vehicles available!