Porsche vehicles are designed for high-powered, sporty performance, and N-Specification tires have been created to keep up. Created through a collaboration with Porsche and top tire brands like Michelin, Pirelli, Continental, Bridgestone, and more, these Porsche-approved tires will exceed all your expectations in performance and durability. See how these tires were created, and learn more about their performance with Porsche Fremont! 
---
Creation of Porsche-Approved Tires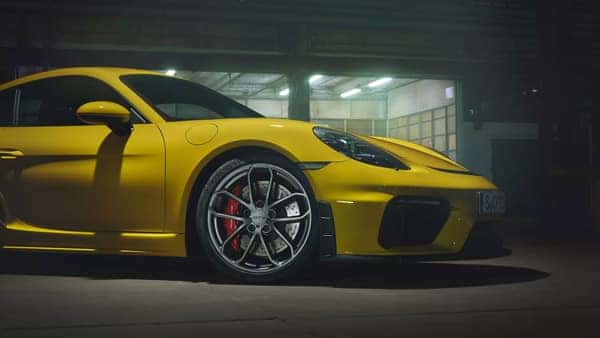 As part of the Porsche creation process, the company needed to find tires that would match the high-powered performance expectations of the brand. To do this, Porsche worked with well-known brands and included tire testing throughout the vehicle fabrication process. To be considered Porsche-approved tires, they must pass road, track, and laboratory tests for:
Noise
Hydroplaning
Handling
High-speed durability 
Labeling of Porsche N-Spec Tires
Porsche tires are labeled in a couple of ways on the tire's sidewall. First, you'll see the N-Specification. Then, you'll see two letters which dictate which vehicle the tire is for:
911 Carrera – NA#
Boxster/Cayman – NB#
Cayenne – NC#
Panamera – ND#
Macan – NE#
Taycan – NF#
Afterward, there will be a number. This number indicates the generation of the tire. The first approved iteration of an N-Specification tire will be branded as N-0 and then go up from there as N-1, N-2, N-3, and so on. The higher numbers indicate that the tire is a newer generation. 
Tips for Replacing N-Specification Tires
If you're due for new tires or if a tire was damaged while on the roads of Menlo Park or San Jose, you'll need to replace your Porsche N-Spec tires. To avoid any problems, you'll want to keep the following tips in mind: 
Use only Porsche-approved tires. 
Try to replace tires with the same tire and specifications. 
If the original N-Specification tires have been discontinued, replace with a higher specification. 
Porsche vehicles have different sized tires on their front and rear axles. 
Tires should be replaced in pairs on one axle. 
If one tire has been damaged, the remaining tire on the axel needs to have less than 30% wear; otherwise, it must be replaced as well.
Tires don't offer their full traction right away; Porsche N-Spec tires require 60-100 miles to be broken in. It's recommended that drivers stick to moderate speeds during this time. 
Porsche-approved tires age, and tires over six years should not be used. 
Find Porsche N-Specification Tires at Porsche Fremont!
Looking for a reliable source for Porsche N-Specification tires and tire service? Porsche Fremont is your local Bay Area Porsche source, and our tire center is equipped to handle tire maintenance, repairs, and replacements. Schedule your appointment today, or contact us to learn about protecting your tires and wheels with the Porsche tire warranty!