Smart San Jose shoppers know that a pre-owned luxury vehicle can offer a premium driving experience for less but still may not know if a CPO vs. used model is right for them. If you've been wondering, "What is the difference between used and certified pre-owned vehicles?"- we've got your answer! Today, we'll cover the main differences between CPO vs. used vehicles, so you have the knowledge needed to make a thoughtful choice for your next car.
---
Buying a Used Car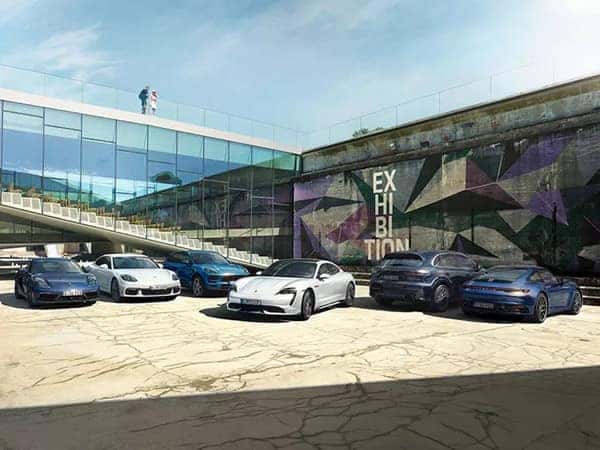 Used cars have been owned and driven by one or more previous drivers, which accounts for their lower price. While keeping some money in the bank is often seen as the main benefit for purchasing a used car, there are other perks that used car drivers can enjoy, including:
Affording a higher trim level or more expensive model than you might be able to afford otherwise
Getting high-end features and add-ons that might be out of your price range
Lower insurance costs
Decreased vehicle depreciation
Vehicles can often last hundreds of thousands of miles with proper care
Pre-owned vehicle specials can make them even more cost-effective
Buying a Certified Pre-Owned Vehicle
While CPO vehicles are also used, these vehicles are part of an OEM CPO program. To meet the high standards of these programs, vehicles first have to meet certain restrictions when it comes to age, condition, and mileage. In addition to being held to strict standards, certified pre-owned vehicles also come with some benefits and warranties that aren't standard with used models. While these aspects of CPO programs can be appealing, it should be noted that they also make CPO vehicles more expensive than standard used vehicles.
Porsche Certified Pre-Owned Vehicle Program
With the Porsche CPO Program, attention to detail is a top priority to ensure you get the thrilling sports-minded performance and upscale feel you're searching for in the driver's seat. To qualify for the program, vehicles must pass 111-point inspection that covers:
Exterior appearance and condition
Fluid levels and condition
Engine and drive systems
Technology functions
Interior quality
Advantages of the Porsche CPO Program
While there's a comfort of conscience that comes with knowing your vehicle has been thoroughly inspected, there are more benefits for Los Altos and Menlo Park drivers with a Certified Pre-Owned Porsche:
A 2-Year/Unlimited Mileage Warranty that takes over after the expiration of the new vehicle limited warranty or the date of sale if the new vehicle limited warranty has expired
2 Years/Unlimited Mileage Porsche Roadside Assistance
No deductible
What's more, the warranty is redeemable at every Porsche dealer and only genuine Porsche parts are used in repairs.
Deciding Between CPO vs. Used
When it comes to allowing you to enjoy the style and feel of a Porsche for less, you can't go wrong with either. However, a Certified Pre-Owned Porsche can provide added protection and peace of mind, thanks to the program's standards and warranties. If that's a priority to you, and you don't mind paying a little extra, then a CPO vehicle can be a wise choice. On the other hand, if you're more concerned about the bottom line, a used Porsche can still provide plenty of performance and style.
Discover Our Pre-Owned Inventory in Fremont!
While we've covered what is the difference between used and certified pre-owned vehicles, we know you may need more help navigating your next luxury car purchase. Our sales and finance team are happy to speak with you about any questions you may have about choosing or financing a used or certified pre-owned Porsche. Visit us today near Los Gatos and Saratoga to get started today!
---
View All Pre-Owned Inventory