Unleash the Power: Porsche Fremont Joins Forces with Manthey Racing as a Certified Porsche Dealership
Manthey Racing: passion for perfection, precision, and performance. Porsche Fremont: passion for Porsche, people, and the Fletcher Jones Experience. What happens when the two merge? Let's find out in 3, 2, 1…
The Legacy of Manthey Racing
Manthey Racing is family-owned and internationally renowned to automotive enthusiasts, just like the Fletcher Jones Automotive Group. The company swiftly earned its place in the racing world with its participation in the VLN Endurance Championship Nurburgring, the WEC sports car world championship, and more racing events.
In 2013, Manthey Racing Team was offered the opportunity to run GT works competition for Porsche Motorsport. This has now turned into a decade long relationship that is breaking records, on and off the track.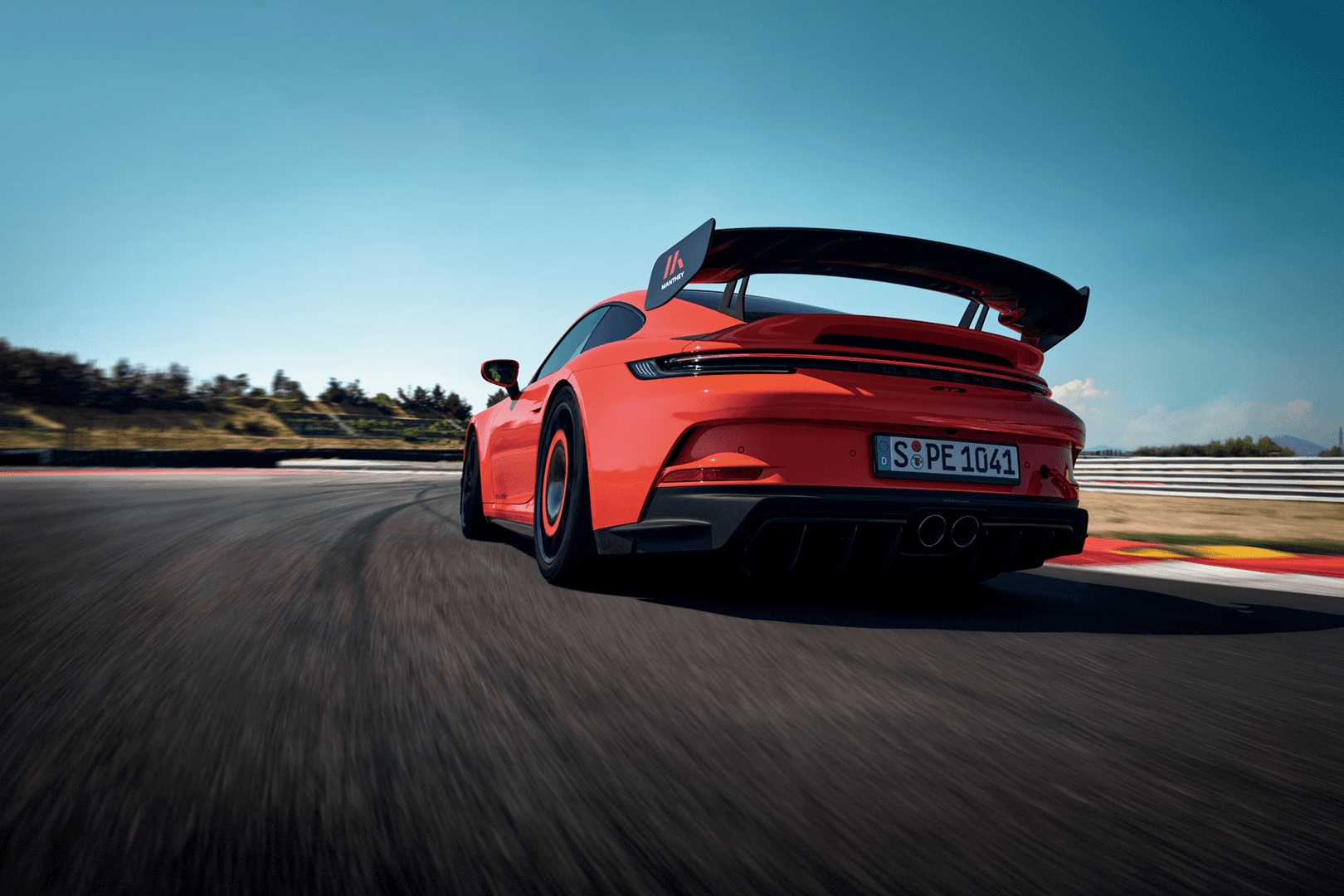 Manthey Racing Performance Kit
Manthey Racing is mobilizing a revolution of street-legal Porsche vehicles equipped with performance enhancements once reserved for track days. Porsche enthusiasts will no longer endure the symphony of powerful sounds and thrilling performance fading as they pull away from the track; instead, the Manthey Racing Performance Kit wraps it up into the everyday. The heartracing joy of Porsche racing will be there each time the engine is started. How will you join the race?
Building Your Manthey Racing Performance Kit
As a guest of Porsche Fremont, you will meet with your dedicated Porsche Fremont Team Member to start your Manthey Racing journey. We want to learn what you are looking for in your Porsche: your must-haves, your driving styles, and more. Our certified Manthey Racing installation services will amplify your Porsche experience, however you see fit. You're leading the race here.
Customize Your Porsche Today
The Manthey Racing Performance Kits set in motion a seamless transition from track days to the everyday in the Bay Area. Start your custom Manthey Racing Performance Kit journey at Porsche Fremont.


Order