Porsche Tire & Wheel Warranty Coverage
Your tires are the point where your Porsche meets the road and, as such, are subject to a number of road hazards. From potholes to nails to other debris, there are many ways in which even your premium Porsche N-Specification tires and wheels could be damaged in Los Gatos. Find out what you can do to keep these crucial components of your vehicle protected with Porsche tire and wheel warranty coverage!
---
What is Premium Wheel and Tire Protection Plus?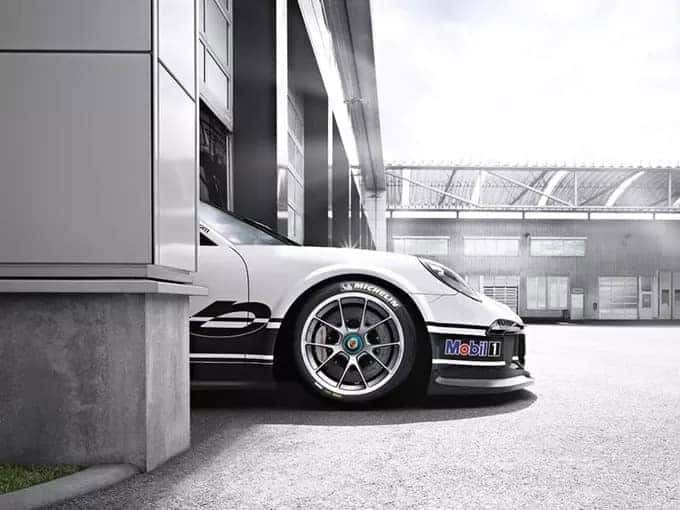 Porsche Premium Wheel and Tire Protection Plus is additional coverage you can add when you purchase or lease your Porsche vehicle. This optional tire and wheel warranty helps protect you against any financial loss that could occur from wheel or tire damage experienced while driving your Porsche through the Bay Area. This tire warranty offers drivers: 
A $50 deductible per claim, regardless if all wheels and tires are being replaced
Transferable for a $50 fee if you sell your vehicle to a private party
Available for new, used, or certified pre-owned Porsche vehicles at the time of purchase of lease
What Does the Porsche Tire Warranty Cover?
Whether your tire is punctured or your wheel gets nicked, you'll find that the Porsche tire warranty has your back. Choose to add the Premium Wheel and Tire Protection Plus warranty, and you'll be covered for:
Tire replacement for tires that are structurally damaged by road hazards
Tires are never plugged or patched
Cosmetic wheel repair for damage, such as nicks and scrapes
Wheel replacement if road damage prevents maintaining the wheel and tire seal
Costs related to tire or wheel replacements, including taxes, labor costs, mounting and balancing fees, valve stems, and environmental/disposal fees
Towing reimbursement of up to $250 in the event of road hazard damage
Nationwide service available at Porsche dealerships or authorized facilities
Porsche Tire Warranty Pricing
If you're interested in learning more about this tire and wheel warranty coverage and cost, reach out to the financial team at Porsche Fremont. One of our finance center representatives will be able to explain the tire warranty in detail, including exclusions, as well as provide you an accurate quote to add to the warranty on the pre-owned Porsche purchase or new Porsche lease you've been considering. 
Redeem Your Tire & Wheel Warranty at Porsche Fremont!
If you need to redeem your Porsche tire and wheel warranty, you can turn to the authorized Porsche service and tire center at Porsche Fremont. Our mechanics are Porsche experts, and we only used genuine parts and equipment during our repairs. Schedule an appointment today to get your Porsche back on the roads of Saratoga.