Porsche Fremont Hosts 2024 Porsche Cayenne Launch Event
On Thursday, October 26th, Porsche Fremont welcomed guests to the 2024 Porsche Cayenne Launch Event. Details below.
The Event
We welcomed 70 guests to the 2024 Porsche Cayenne Launch Event. Our Porsche Host gifted each guest a unique set of Cayenne stickers and an exclusive Porsche wristband for event access. Our guests enjoyed a buffet-style dinner menu from On the Vine Catering that included chicken piccata with lemon caper butter sauce, pan-seared salmon with cream tuscan sauce, asiago potatoes, roasted fall vegetables, and a harvest fall grain salad. For dessert, there was mixed berry tarts. For drinks there was a selection of Cayenne-themed mocktails, all named after the new colors: Montego Blue Metallic, Algarve Blue Metallic, and Arctic Grey. DJ Devin kept the atmosphere lively with our guests talking amongst themselves, dancing, and singing along.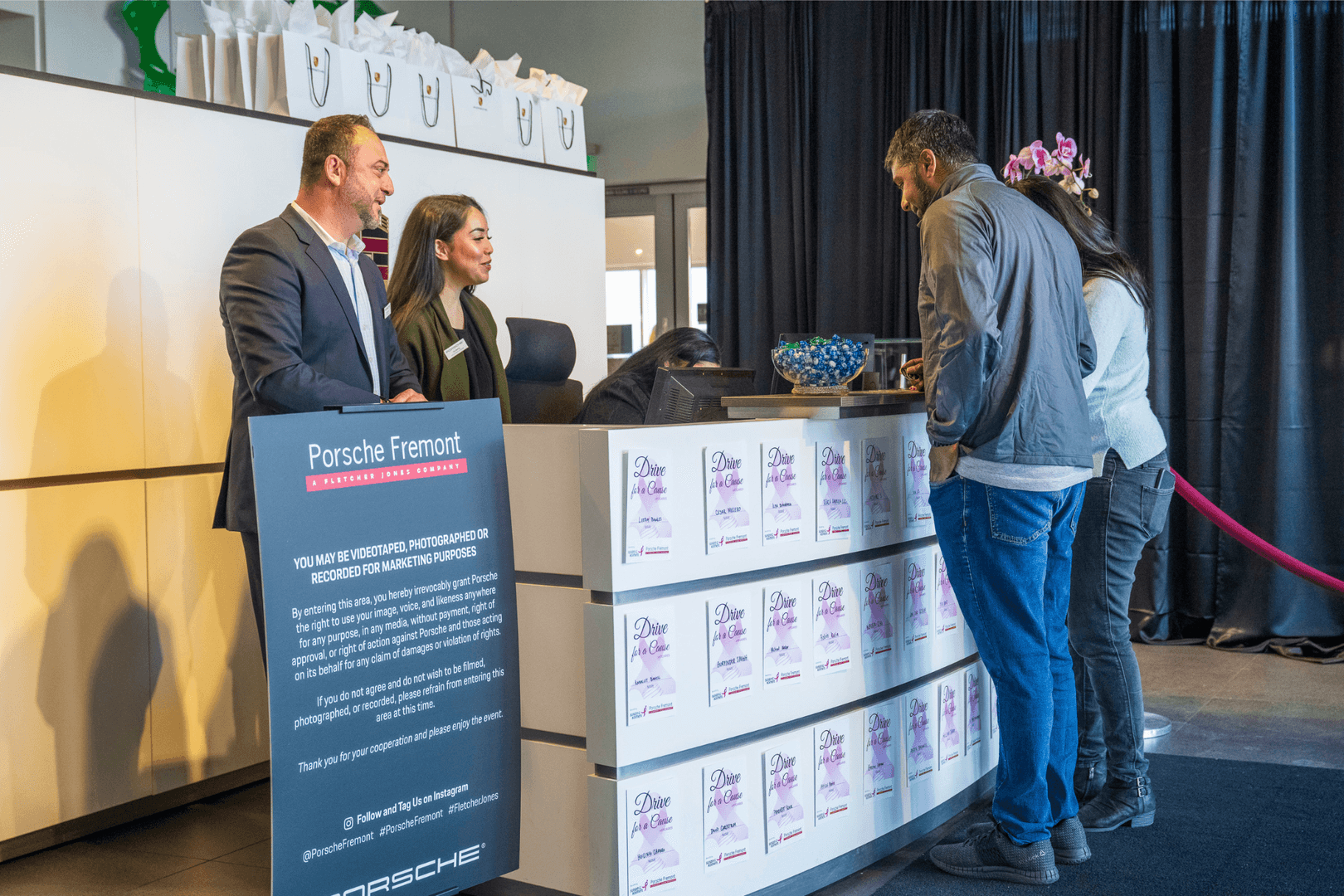 The 2024 Porsche Cayenne Reveal
The highly anticipated 2024 Porsche Cayenne reveal was led by our general manager, Mazen. He took center stage and unveiled the 2024 Cayenne Turbo GT. Our Porsche Product Specialists were there to answer any and all questions as our guests explored the new model.
We also showcased the roof tent on a 2024 Cayenne S in Carrera White with a camping backdrop. Our Porsche mascots, Tom and Porshce Teddy enjoyed s'mores at a cozy fire pit. There was Porsche merchandise, like the Porsche cooler and Porsche sleeping. Most importantly, the Porsche Excitement spirit was all around.
Thank You
We would like to thank both our guests and vendors for joining us at this event. Each guest received a goodie bag filled with a reusable 75th anniversary water bottle, coaster, and a special Cayenne engraved pen. Our vendors were The Flower House, On the Vine Catering, and AMOS Productions.
We look forward to hosting more Porsche Fremont events in the future. Stay tuned.