What is Porsche Communication Management (PCM)?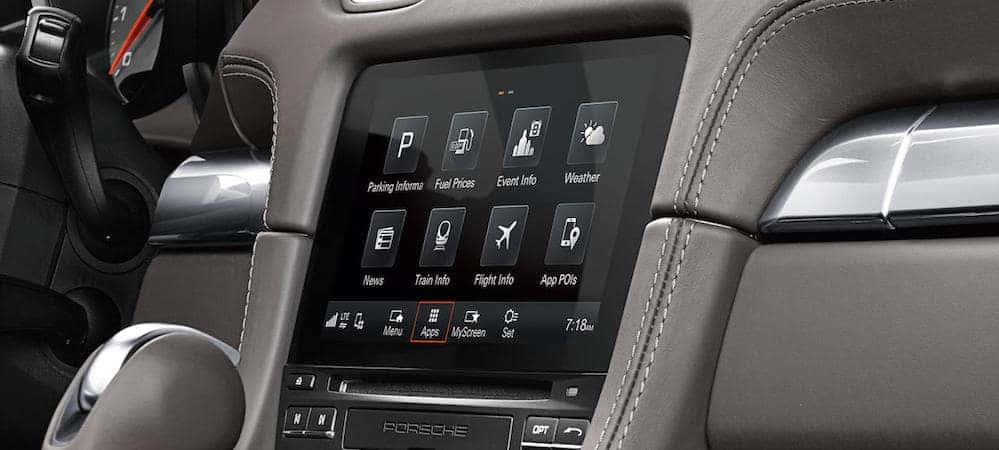 Whether you're doing business in Las Gatos or keeping up with friends and family in the San Jose area, connectivity is more important than ever. Porsche knows you can't always risk being unavailable, or running out of your battery charge, so they created the Porsche Communication Management System (PCM), which allows you to stay in touch with ease — no matter where your Bay Area travels may take you. If you need maximum convenience in your Porsche, PCM will provide it. Discover more about this system with Porsche Fremont.
Porsche PCM Functions
When you get behind the wheel of a Porsche, like the new 718, PCM provides a variety of functions to help you make the most of your time navigating from Saratoga to Menlo Park. Acting as a central control unit, PCM utilizes an integrated proximity sensor and a high-resolution touch display for ease of use. Through this advanced combination, drivers can:
Make phone calls
Send messages
Stream music
Get vehicle diagnostics
Access smartphone apps
Porsche PCM Connections
To get the most from your Porsche Communication Management system, you can pair technologies in multiple ways. Along with the CD/DVD system, you can utilize the internal hard drive and two SD card readers to play music. You can also easily connect your iPhone® with the USB port or AUX input or use Bluetooth® connectivity for hands-free access.
Porsche PCM Apps
To further enhance your Porsche, PCM offers its own apps in addition to its range of smart services:
Porsche Car Connect: Pair your Apple Watch® or smartphone with the PCM system, and this app will allow you to retrieve vehicle data, as well as remotely control select vehicle functions. Another feature of this app, Porsche Vehicle Tracking System (PVTS), includes theft detection capabilities for added security in Los Altos.
Porsche Connect App: This app makes trips to Milpitas easy, as it allows you to send directions directly from your smartphone. Drivers are also able to access their smart calendars from within their Porsche and save addresses for quick route guidance. Along with accessing routes faster, drivers can enjoy their rides more with the built-in music streaming function.
Experience the Porsche Communication Management System Today
Ready to take your Menlo Park commute to the next level? Porsche offers a wide range of technologies and performance features to do just that. Explore the PCM system, as well as features like the Porsche Dynamic Light System and Apple CarPlay®, when you test drive a new Porsche model at Porsche Fremont.