What are the 2019 Porsche 911 Colors?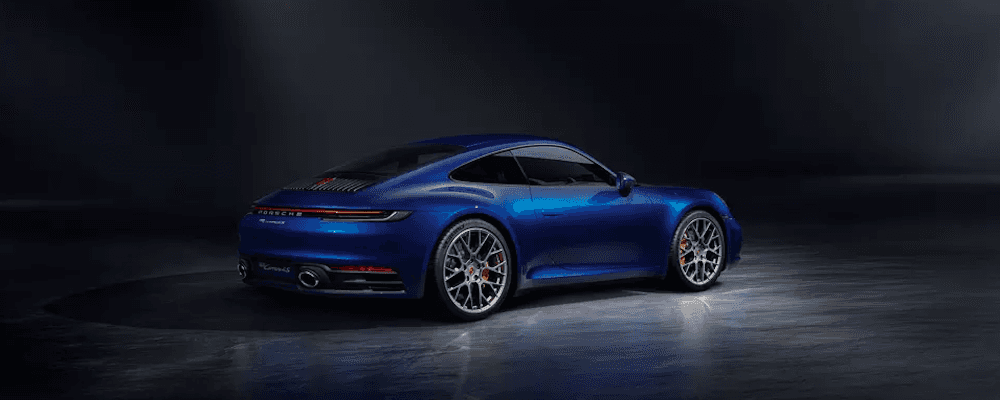 When you're looking to make a statement on the streets of Los Gatos, the Porsche 911 is a natural choice. Sleek, powerful, and featuring a range of color choices from bold to sophisticated, the 911 is bound to turn heads in Menlo Park. Before you enjoy customizing a new Porsche 911 at Porsche Fremont with colors that reflect your personal style, discover the options you have to choose from both inside and out.
Porsche 911 Colors: Exterior
With a silhouette that exudes speed and performance, the Porsche 911 exterior is an eye-catching nod to its racing victories. Once the exterior is personalized with one of the many 911 color choices, you'll make the ultimate statement when hitting the Bay Area roadways. Pick your 911 configuration, and then choose from a wide range of standard and available color choices in an array of finishes, such as:
Standard Colors
White
Black
Guards Red
Racing Yellow
Metallic Colors
Carrara White Metallic
Jet Black Metallic
Dolomite Silver Metallic
Gentian Blue Metallic
Night Blue Metallic
Agate Gray Metallic
GT Silver Metallic
Aventurine Green Metallic
Special Colors
Carmine Red
Chalk
Lava Orange
Lizard Green
Miami Blue
Night Blue Metallic
Custom Colors
Custom Color
Custom Color Metallic
Porsche 911 Colors: Interior
Once you've selected your Porsche 911 model and exterior color, pair it with one of the standard or available interior colors in luxurious materials for a truly personal driving experience in San Jose. Surround yourself with your favorite of the interior color options, which include:
Standard Interior / Leather Seats 
Black
Slate Grey
Black/ Mojave Beige
Leather Interior / Sports-Tex Seat Centers
Black with Checkered Sports-Tex centers
Black with Chalk Stitching and Checkered Sports-Tex centers
Leather Interior / Leather Seats
Black
Slate Grey
Graphite Blue
Bordeaux Red
Black with Chalk Stitching
Slate Grey with Chalk Stitching
Graphite Blue with Chalk Stitching
Bordeaux Red with Chalk Stitching
Slate Grey/Chalk
Black/Bordeaux Red
Black/Iceland Green
Black/Mojave Beige
Club Leather Interior
Truffle Brown
Agave Green
Truffle Brown with Chalk Stitching
Agave Green with Chalk Stitching
Porsche 911 Colors: Wheels
As the cherry on top, the Porsche 911 comes with four wheel styles that can be had in different colors to complete the look of your new 911. First, choose between the standard 20- to 21-inch Carrera S Wheels or the upgraded RS Spyder Design, Carrera Classic, or Carrera Exclusive Design Wheels. Then, for an additional fee, you can purchase wheels in colors like:
Satin Black
High Gloss Black
Satin Platinum
Jet Black Metallic
Satin Aurum
Exterior Color
Include Color Porsche Crest on Center Wheel Caps
Customize Your Colorful Porsche 911 at Porsche Fremont
Explore the colors, pricing, differences across the Porsche 911 lineup, and how the 911 compares to the Ferrari Portofino at Porsche Fremont. Explore our inventory of Porsche 911 models for sale and lease at our showroom, just a short drive from Los Altos and Saratoga!