MotorTrend's 2022 Performance Vehicle of the Year: 2022 Porsche 911 GT3
"The 2022 [Porsche] 911 GT3 is a deeply satisfying sports car that just so happens to have supercar reflexes." – Jonny Lieberman of MotorTrend
The 2022 Porsche 911 GT3 is awarded MotorTrend's 2022 Performance Vehicle of the Year – it is the inaugural award!
MotorTrend subjects each vehicle to a six key criteria:
Advancement in Design
Engineering Excellence
Performance of Intended Function
Safety
Value
Efficiency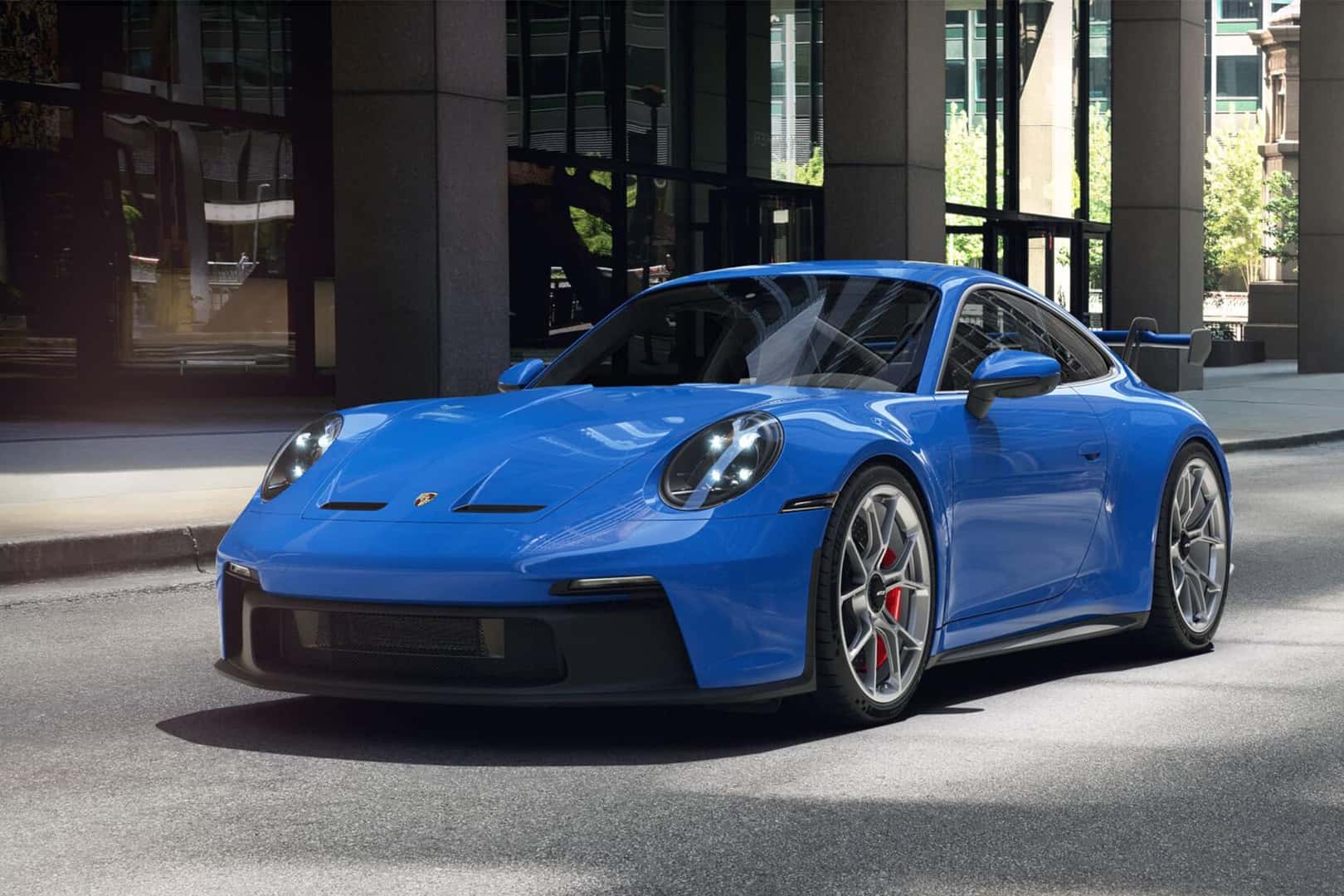 Advancement in Design
MotorTrend noted four significant design features: 1) The wing, 2) two speed holes supporting the aerodynamics of the vehicle, 3) the minimalistic interior and 4) the controls.
Engineering Excellence
When the 2022 Porsche 911 GT3 goes up against the 2019 Porsche 911 GT2 RS, the Mercedes-AMG® GT Black Series and the Lamborghini STO, it surpasses, ties or comes in just shy of the other vehicles.
Performance of Intended Function
The 2022 Porsche 911 GT3 is a sporty car but versatile for everyday use.
Safety
The 2022 Porsche 911 GT3 does not have a crash rating. In the opinion of Jonny Lieberman of MotorTrend, "[The 2022 Porsche 911 GT3] is inherently safe in the hands of a skilled driver."*
Value
The base price combined with additional costs is "[…] still a steal."
Efficiency
The Porsche 911 GT3 offers mileage similar to its competitors. It does offer an extended-range gas tank.
Contact your Porsche Fremont Team to find your 2022 Porsche 911 GT3.