Meet Muneer Nabizada, Finance Manager For Porsche Fremont
At Porsche Fremont, our guests are on track for thrilling moments at every turn and every stop. When our guests reach Muneer's office, they're heading into the final lap of finally owning their dream Porsche vehicle.
Muneer Nabizada is Porsche Fremont's finance manager, and he always looks forward to his days of meeting & building relationships with our guests.
A Wealth of Automotive Industry Experience
In 1994, Muneer accepted his first position in the automotive industry; it was as a Sales Representative for Toyota Fremont. He spent 9 years in sales before transitioning into the Finance Manager role at Toyota Fremont.
Then, in 2014, Muneer transitioned over to Porsche Fremont to take on the role as Finance Manager. He shares, "I did my homework. Fletcher Jones Automotive Group is a great company, especially one I can be loyal to and enjoy longevity in my career."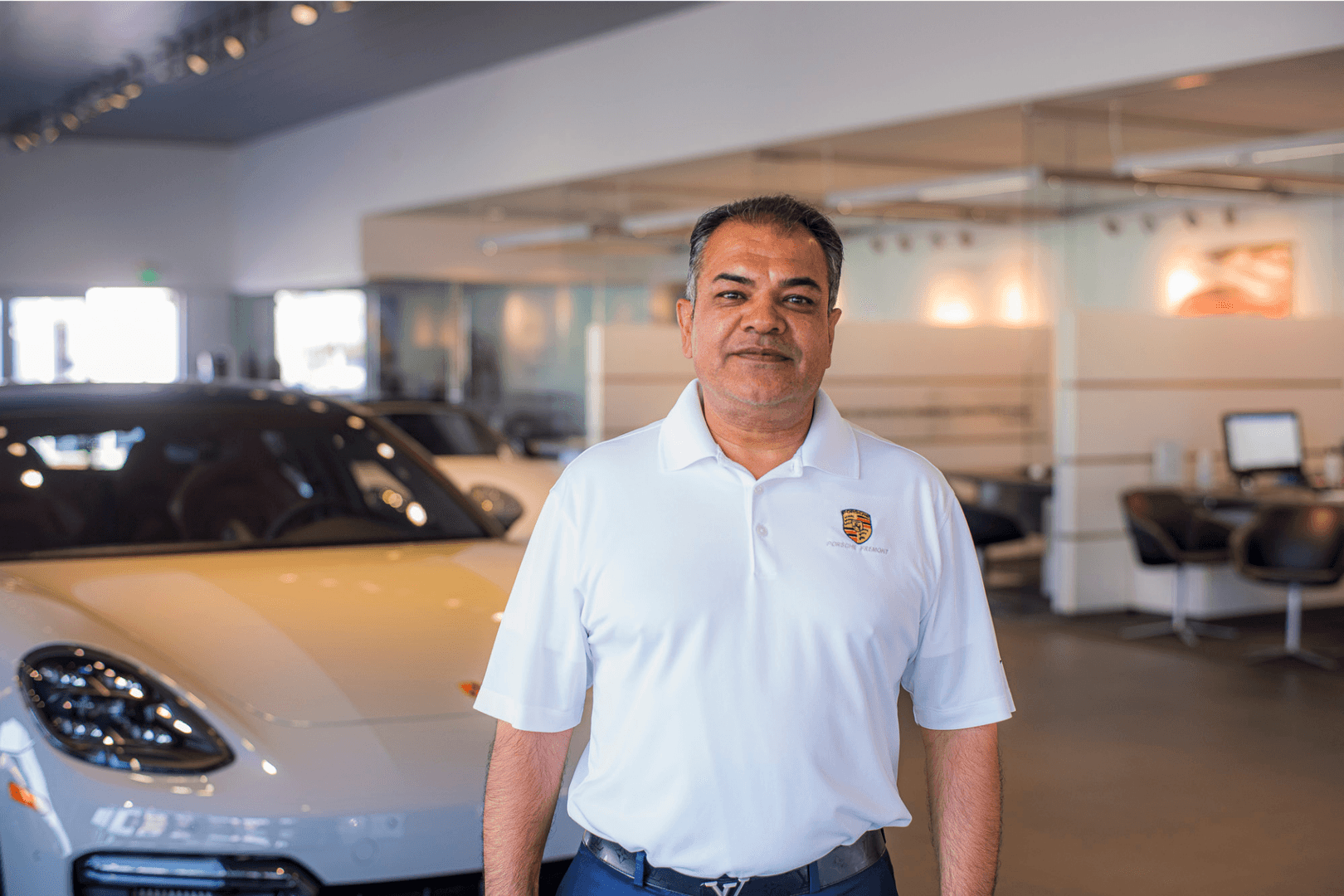 Why Fletcher Jones?
"From Fletcher Jones Management West to my Team Members to our guests, the Fletcher Jones Difference shines through everyone," Muneer remarks.
Favorite Porsche Model
The Porsche 911. Shop for yours today; yes, right now with our online shopping tool .
Outside of Porsche Fremont
When Muneer is not busy assisting our guests, he is busy spending time with his family and dining on seafood. (He's not picky, he loves all kinds of seafood.) Share your favorite place for seafood in the Bay area with Muneer next time you stop by to shop or service .
A Message To Our Guests
"Enjoy your Porsche. It's a beautiful vehicle inside and out."