Meet Michelle Gent, a Porsche Fremont Service Advisor
From spectator to Porsche Fremont Team Member, Michelle Gent's track record with the automotive industry, the Porsche brand and Fletcher Jones is one to report on. Read about her journey below.
Why the automotive industry?
Michelle's love for cars started as a spectator at car races at a young age, 4 years old to be exact. Michelle's dad would usher her and her twin sister into the car, drive to local indy tracks – a favorite was the Sonoma Indy track – to squeeze onto the bleachers and watch the races. These precious family moments drove Michelle's career in the direction of the automotive industry.
Her first stop was in the rental car sector before heading over to Porsche Fremont to join the Team as a porter. After a year and a half, she moved to working on used cars as an Internal Service Advisor – a step in learning how to become a Service Advisor – then was promoted into the Service Advisor role. "It was a great learning process and now, I am able to meet new people and be around amazing cars," Michelle shares.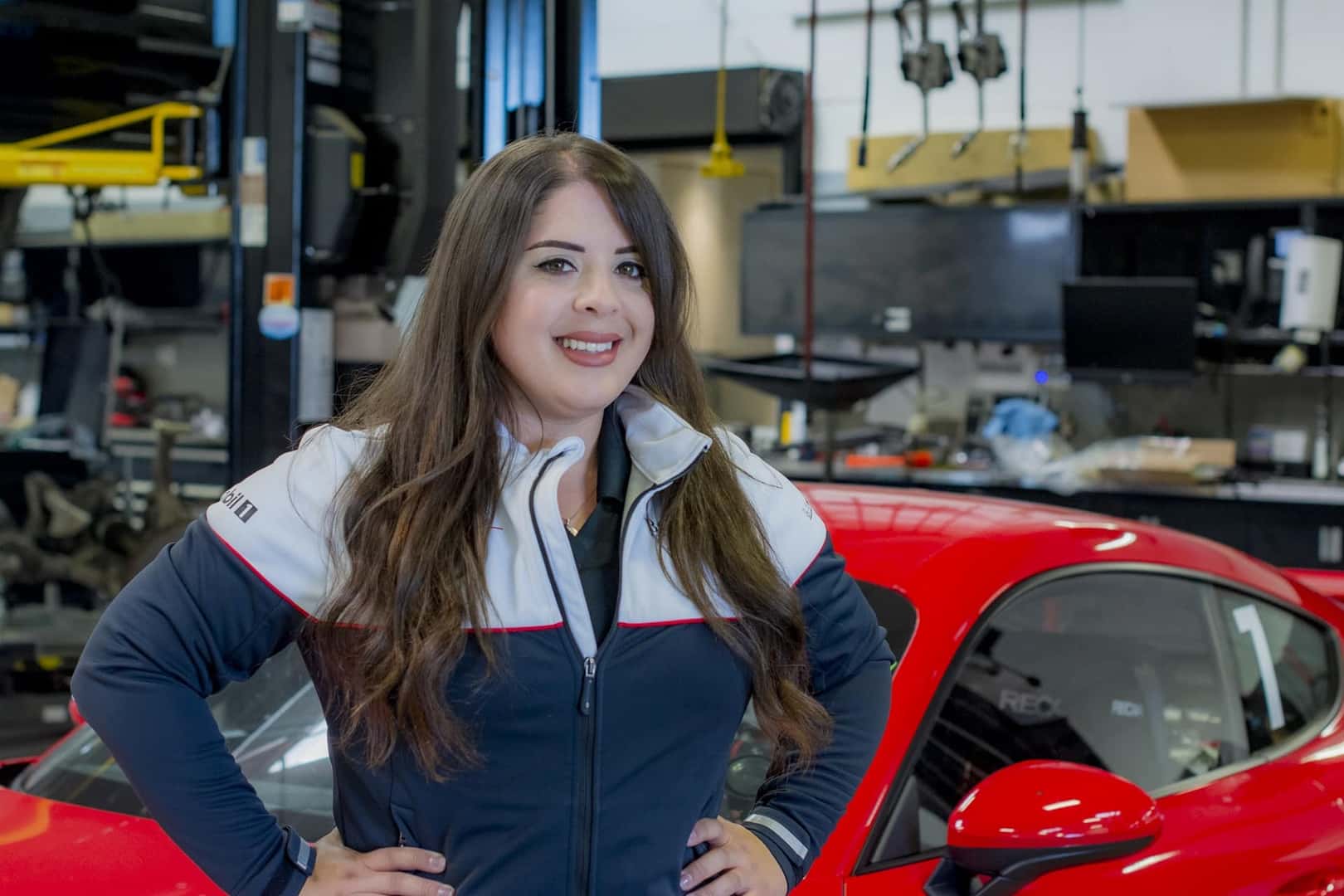 Why Porsche Fremont?
The glossy pages of a car magazine easily whooshed through Michelle's fingers until the debut photo of the Porsche 997.2 GT3 suddenly graced the page, immediately stopping Michelle in her tracks and sparking a passion for Porsche. It continued to grow even stronger when she drove a Porsche, a classic 911 for the first time. Michelle shares, "After that first drive, I was hooked."
Michelle would also often tour the Porsche Fremont dealership, admiring the beauty of the Porsche vehicles. "I was in awe," she says. Now, after five years as a Team Member, Michelle is not only in awe of the amazing cars, but of how "everyone gets along here, it's a family environment where everyone works together towards the common goal of going the extra mile for our guests."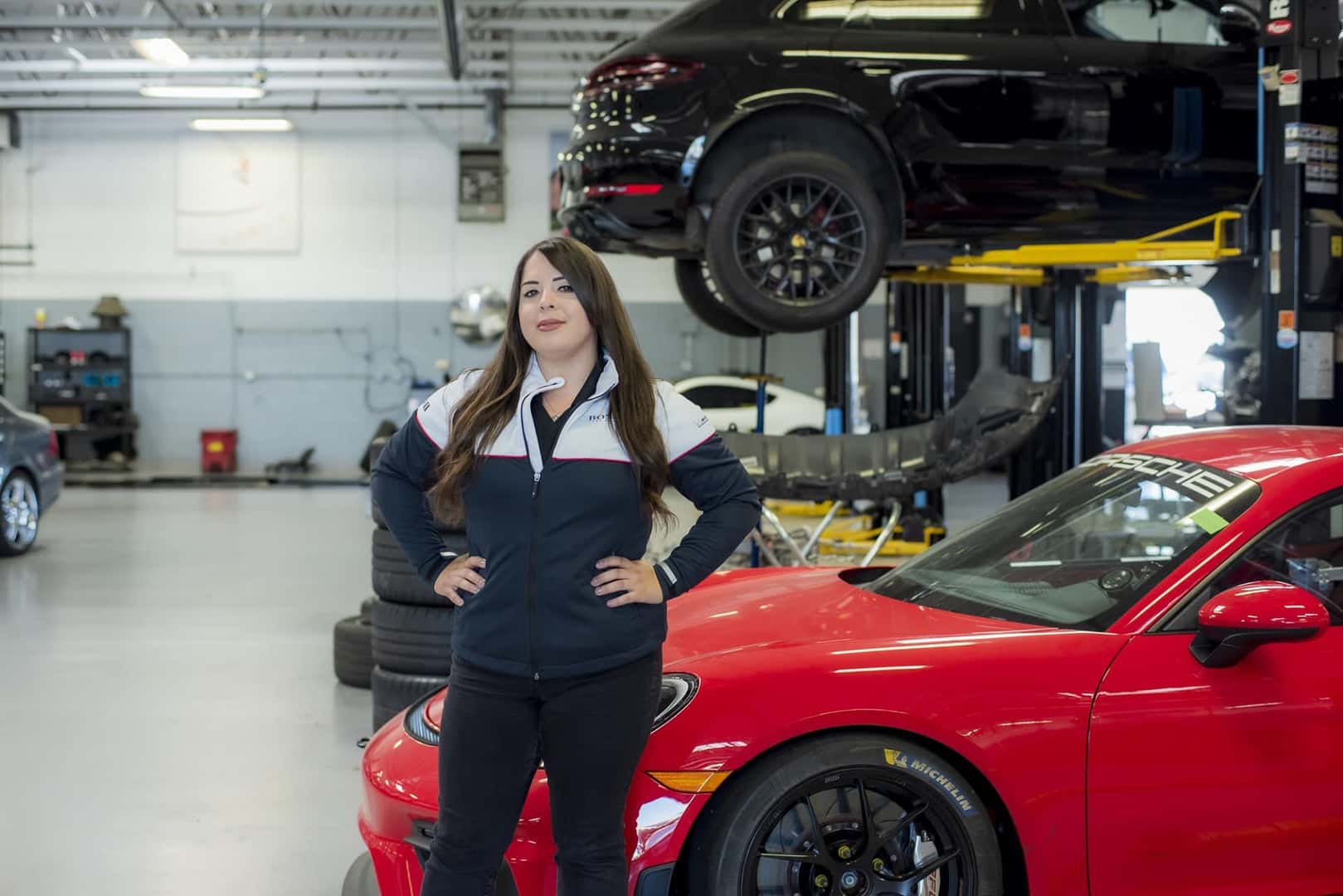 Outside of Porsche Fremont
If Michelle is staying local for the weekend, she'll enjoy her go-to order of a good ol' ribeye steak at Willard Hicks, work on her project car and spend time with family. If it's time to travel, she'll be on her way to a place she's never been (next on her list is Bora Bora).
A Thank You
"Special thanks to Gunter F., Gary B. and Kyle P. Thank you for your mentoring and guidance, you helped shape the Service Advisor I am today."