Meet Gunter Feldmeier, Service Director for Porsche Fremont
In the next installment of our Employee Spotlight Series, we are highlighting Gunter Feldmeier, our Service Director and familiar face to our guests at Porsche Fremont.
The Starting Line
When Gunter's family immigrated to the Bay Area from Germany, he was still in school and his father was opening the doors to his very own business – an independent VW/Porsche facility. It was soon after opening day that Gunter joined his dad in the shop and he shares, "I was inspired to work in the automotive industry after watching my dad working on cars and helping him."
In high school, he enrolled in vocational school, where he was responsible for completing 1,050 certified hours. Gunter spent that time working on small engine repairs and receiving additional VW training from his teacher, a former instructor for VW of America. After graduation, he completed his apprenticeship in one year – instead of 4 – with BMW. Gunter says, "Then, life changed a bit and my dad passed away. I went to work with my mom at our independent shop, where I gained more knowledge of VW, Porsche and BMW."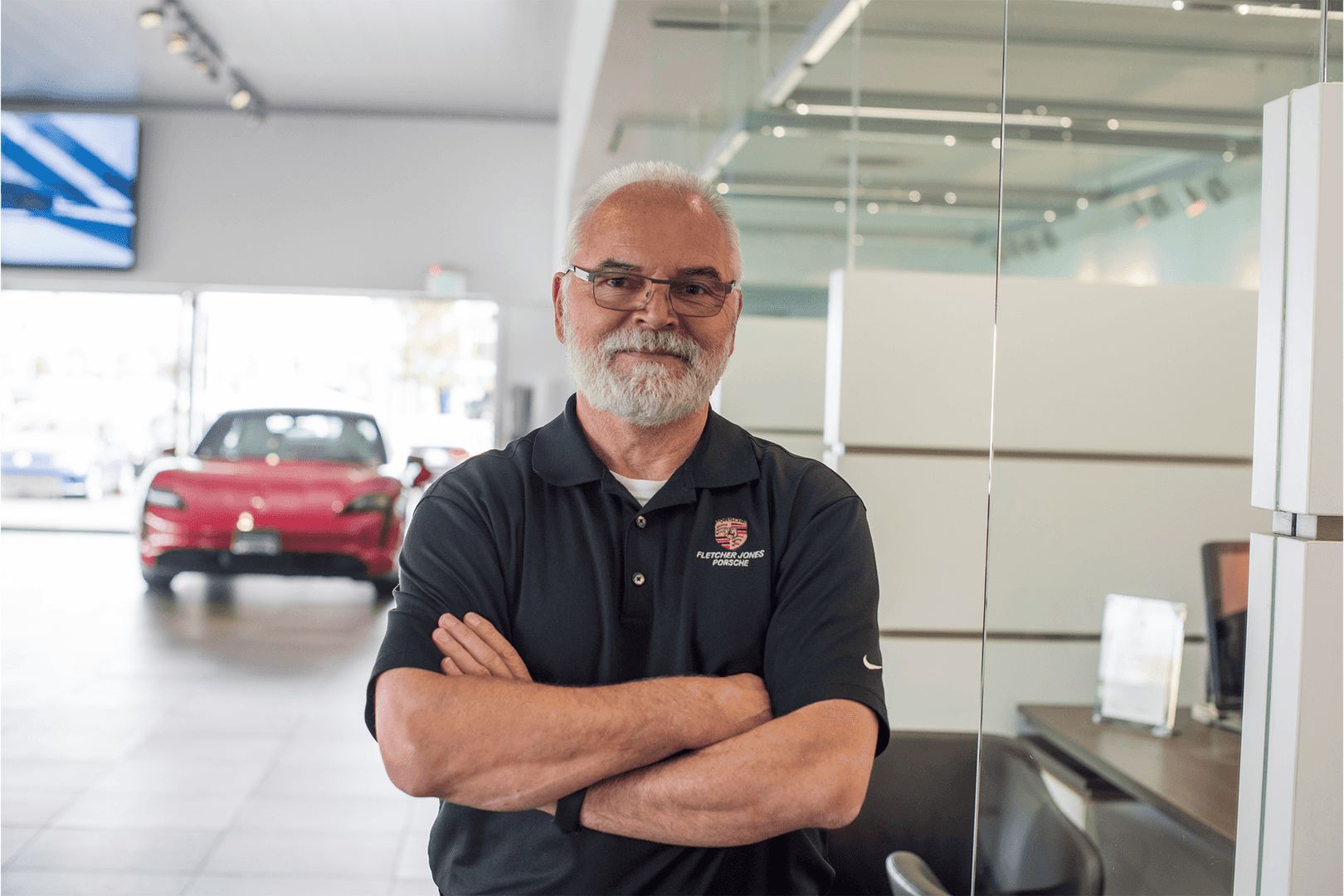 Making It To Fletcher Jones
After 15 years of running his parents' independent shop, he moved onto the role of Service Advisor at Claridges and spent 11 years there. In 2005, Fletcher Jones purchased Porsche Fremont and now, Gunter has been with Fletcher Jones Auto Group for 16 years. Gunter has 46 years of experience in the automotive industry and looks forward to many more years to come.
Why Fletcher Jones?
In Gunter's words, "Fletcher Jones is a family-oriented business, which is what I grew up with." When he comes into work every day, he looks forward to meeting with the people that drive these awesome cars and reflects on the relationships he has built, including how many have moved from business relationships to friendships.
Outside of Porsche Fremont
When Gunter is not busy assisting our guests with their Porsche service, he can be found modifying cars, playing or watching soccer (go FC Augsburg!) and spending time with his wife of more than 40 years & their two grown children. He shares, "Both my children are grown – my daughter is living in Chicago and my son recently got married."
A Message To Our Guests
"I really appreciate your business, and I appreciate the opportunities you present us with by visiting Porsche Fremont."
Looking to join the Fletcher Jones Team? See our open opportunities here.