Meet Greg Kendall, Service Manager for Porsche Fremont
Porsche Fremont is excited to both welcome Greg Kendall to our Team and introduce him to you, our guests. Greg will serve as the Service Manager of Porsche Fremont Service Center and he looks forward to meeting all of you.
18 Years of Automotive Experience
Greg's journey in the automotive industry begins in 2005 at an Audi dealership, where he was a part time porter and car washer. He shares, "This was originally a part time role while I was in college; however, I learned that this is an industry you can grow in. I didn't know it could be a career!" He transitioned over to full time and worked roles across all departments, including shuttle driver and appointment coordinator, before settling into the service department as a Service Advisor. He shares, "All these roles taught me the invaluable skill of building relationships with guests."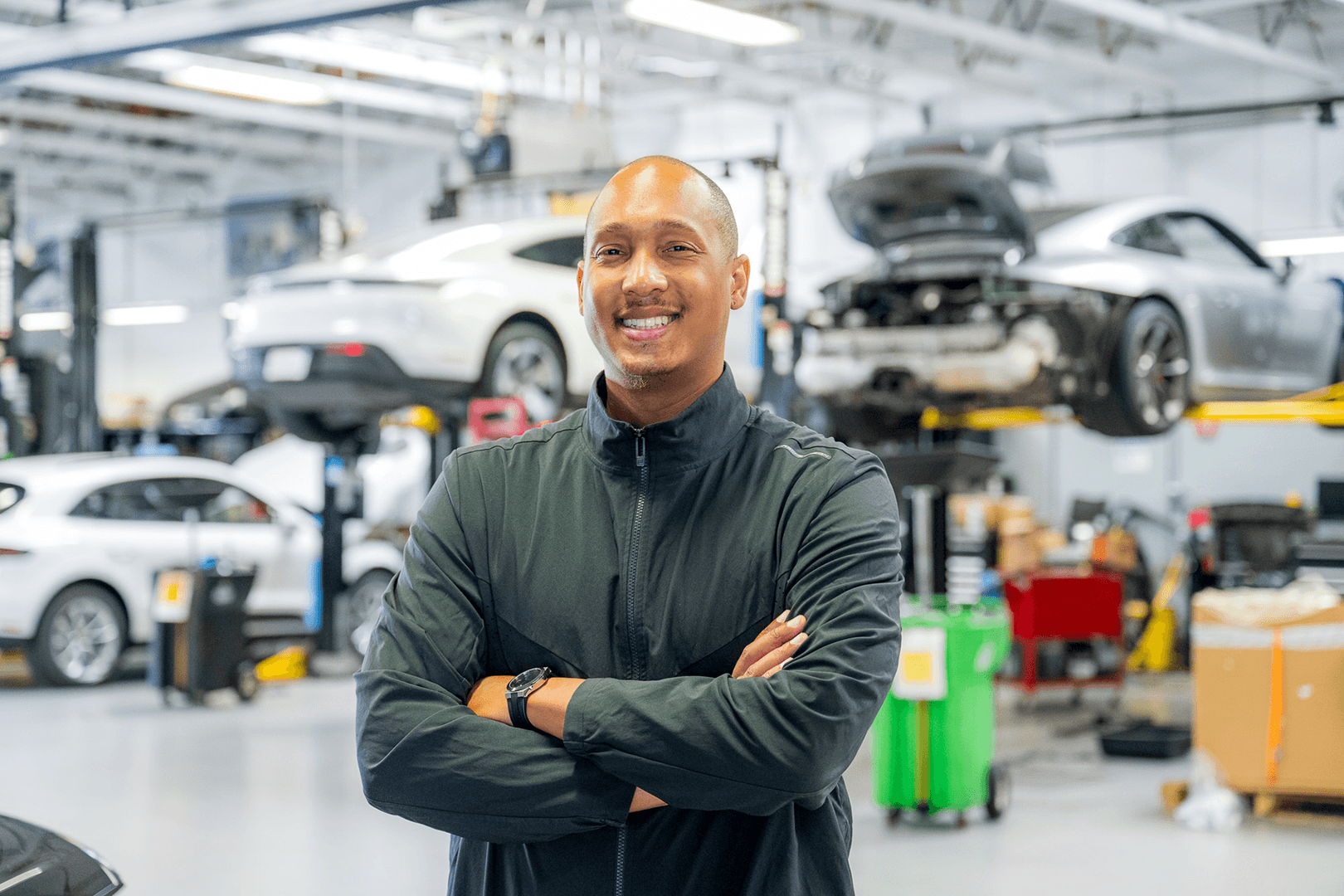 Why Porsche Fremont?
"Growing up, my aunt owned a 1984 Porsche Carrera and always said I could have the car when I got my license. It was always the cool car in my family." That fond childhood memory would eventually play a part in Greg's future career goals. He shares, "I like working with people, I like problem solving, and I always wanted to work with a brand that is above the rest." Porsche and subsequently Porsche Fremont offered just that. Porsche Fremont has exclusive guest amenities, like pick up and delivery, and complimentary car washes, which are just the beginning of how we extend the Fletcher Jones Difference to our guests.


Guest Amenities
As Service Manager, Greg looks forward to meeting our new and returning guests and assisting with all their Porsche service needs. He is a Porsche Brand Ambassador twice over (a certification earned by attending in person training) and he says, "Service is truly my niche and I am excited for this opportunity."
Schedule Service
Favorite Porsche Model
"The Porsche 911 Targa GTS. It's a sleek looking car."
Outside of Work
"I enjoy making memories with my daughter or catching up with friends, at sporting events or dinner."


Service Center
Join Our Team
Are you looking to grow your career in the automotive industry? Check out career opportunities with Fletcher Jones Auto Group today.


class="button primary-button">Careers