Meet a Porsche Fremont Sales & Leasing Consultant
He's flown planes, restored old cars, and chances are he probably helped you get into the dream Porsche you've had your eyes on. Meet Porsche Fremont's Sales & Leasing Consultant, Jim Guitteau.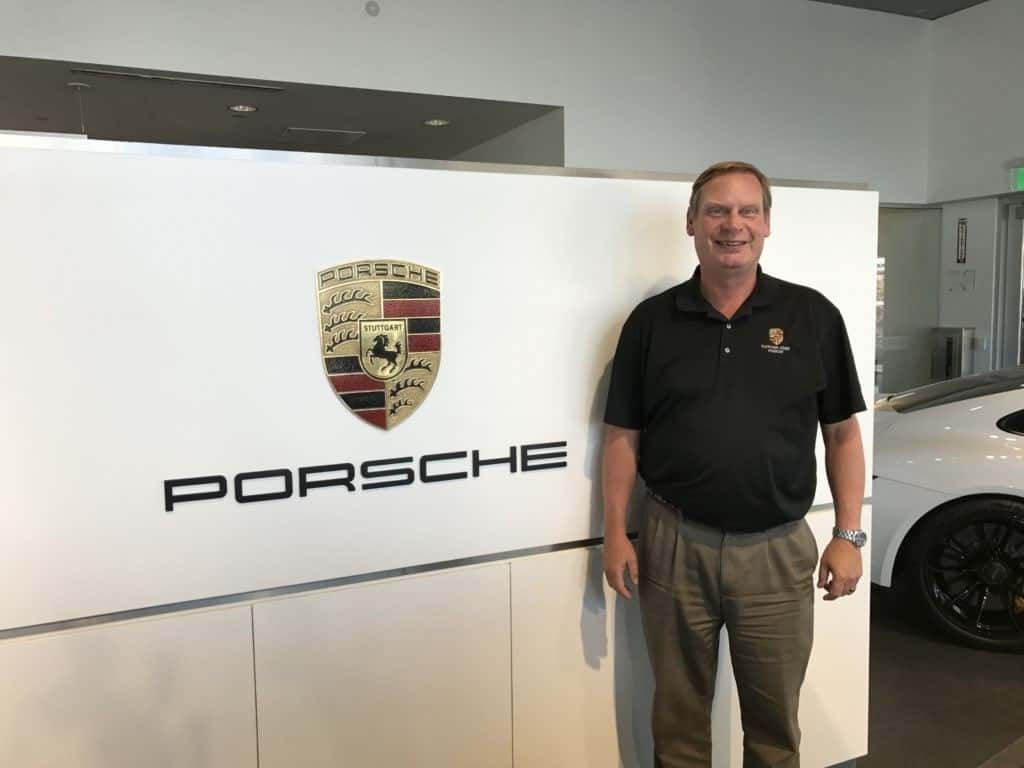 Jim has been a gearhead since the age of 12 when he started to tinker with motorcycles. As a teenager he owned American Muscle cars and while attending undergraduate school, he restored his English sports car, a 1954 MGTF. However, cars weren't the only thing Jim was interested in. That was just the beginning. At 20-years-old, Jim began flying airplanes and at the age of 26, he was flying helicopters. It was then that Jim began restoring airplanes and flying them to Alaska to resell them to fund for his aerobatic airplanes.
Today, you can still find Jim cruising through the Bay Area in his MGTF or perhaps you'll see him in his 1972 Triumph TR6 around Alameda County; a car he bought in pieces, reassembled, and hand painted. Jim's passion for vehicles only flourished after buying a couple of Chevrolet Corvettes, but it wasn't until he joined the Fletcher Jones family at Porsche Fremont that his unquenchable thirst for sports vehicles was finally satisfied.
Meeting other automobile enthusiasts and sharing the Porsche driving experience with them is a perk, but every time Jim sees one of his guests coming back from a test drive with a big "Porsche Grin" on their face, that's the icing on the cake.
Stop by Porsche Fremont and let Jim help you take home a 911 Carrera, 718 Boxter ,Macan , or Cayenne of your dreams. Contact us at (510) 648-3062 or click to Schedule your VIP Test Drive.