Fun Ideas for Labor Day Weekend 2017: The Harvest Wine Celebration in Livermore
Livermore Valley Wine Country is a mecca for lush vineyards and award-winning wineries. Every year, wine lovers from far and wide gather to celebrate crush season, taste different wines, enjoy music and lawn games, and more. This event is known as the Harvest Wine Celebration in Livermore—and during Labor Day Weekend 2017, it's taking place at the Las Positas College Campus in Livermore. This event is ticket only, so be sure to purchase yours ahead of time!
Event Details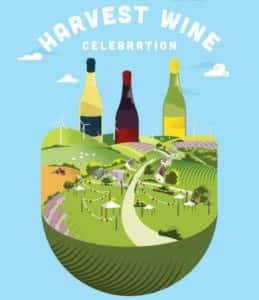 The 36th Annual Harvest Wine Celebration takes place on September 3, 2017, and will last from 12 p.m. to 5 p.m. In addition to wine, music, and games, the event will also feature complimentary food, arts/crafts vendors, reserve tastings, and mini wine seminars. Parking is available at $5.00 per car, and is complimentary for VIP ticket-holders. Where better to take a new Porsche Cayman than a fun-filled event, brimming with Livermore culture?
White Wine vs. Red Wine
Wine is praised worldwide for its various health benefits, as well as its range of distinctive flavors. For many wine lovers, an evening meal isn't complete without the perfect red or white wine. So, which best suits your pallet: white or red? The answer is: it all comes down to taste:
Red Wine: Red wine is made from crushed dark red and black grapes that are fermented with skins attached. Tannins in the grapes give red wine its customarily rich flavor, which is why it's often paired with hearty foods like steak or lamb chops.
White Wine: Unlike red wine, white wine is made from white grapes with no skins or seeds; yeast is added to the grape mixture for fermentation. White wine has a refreshingly fruity taste, and goes well with chicken or pasta dishes with light sauces.
Sample Great Wine and Have Fun!
At Porsche Fremont, we believe our customers deserve a taste of refinement and luxury—and, not unlike wine, our vehicles are designed to provide just that. After this year's celebration, you may even be tempted to hop in a new Macan or Cayenne for a weekend getaway to other top wine spots! Contact us to learn more about our lineup, and which vehicles are best for impromptu trips through Wine Valley!