How to Clean Leather Car Seats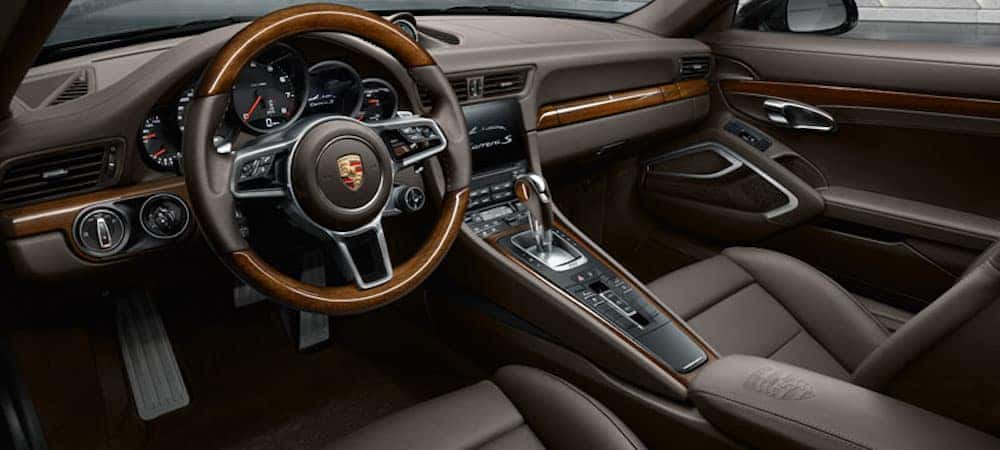 When entering the cabin of a premium vehicle like a new Porsche, finding high-end appointments like leather seating is a given. While nothing provides the experience of reclining in a seat fitted with buttery-soft leather for your Saratoga commute, this type of covering does require additional care to keep the upholstery in good condition. Luckily, if you're learning how to clean dirty leather car seats, Porsche Fremont has you covered.
In our guide, we'll teach you the best way to clean leather car seats and some additional leather care information along the way. Protect and maintain your leather seating, along with your Porsche interior as a whole, for years to come with our tips and tricks on how to clean leather car seats.
Steps for Porsche Leather Seat Care
While enjoying the leather seating of a new Porsche is a privilege, this type of upholstery requires more specialized care than the typical cloth seating found in many vehicles. Follow these steps on how to clean leather car seats below to make sure you're properly caring for your leather:
Vacuum Your Seats: First, when learning how to clean dirty leather car seats, remove any dust, dirt, or debris from the crevices of your seat with a vacuum.
Clean Your Seats: Using a microfiber cloth and soft-bristled brush, gently clean your vehicle's leather upholstery with an appropriate pH-neutral cleaning solution. If your Porsche comes with perforated seats, be careful to avoid getting cleaner inside the seat.
Condition Your Seats: Find a high-quality leather conditioner, and rub it into the seats using a microfiber cloth.
Protect the Leather: Once your seats are cleaned and conditioned, take all other necessary steps to further protect your vehicle's leather. Start by keeping your vehicle out of the Bay Area sun by parking under a tree or in a garage.
Cleaning Products for Leather Seat Care
If you're looking to quickly dust your leather seats before heading out in San Jose, you should use a colorless, simple damp rag. For a deeper clean after a Milpitas drive, you can use a bit of soap with warm water or purchase a commercially-made leather cleaner to wipe down the seats. When learning how to clean dirty leather car seats, check your owner's manual to see if there are any specific suggestions for products to use on your vehicle.
You can also research what type of leather conditioner is best for Porsche seats. If you're planning to care for your leather seats at home, there are certain materials and cleaners you'll want to avoid using, so you don't inadvertently damage the leather, including:
Detergents
Furniture polish
Sharp objects that may scratch
Household cleaner
Dark cloths
Porsche Leather Seat Care
Whether you routinely commute through Santa Clara in your Porsche or you save the privilege for weekend jaunts, we make it simple to learn the best way to clean leather car seats. Below, you'll find other Porsche leather seat care tips:
Travel with a small bottle of leather cleaning solution and some microfiber cloths. Having these tools at the ready will help you tackle any messes that crop up while you're traveling.
If you can, park your vehicle in a garage as often as possible. Avoiding extreme weather shifts will prolong the quality of your leather.
When traveling, park in the shade whenever you have the opportunity. Direct sun exposure can lead to sun bleaching and damage over time.
Follow Porsche Fremont for More Porsche Care Tips
Now that you know the best way to clean leather car seats, your vehicle will remain in a like-new state for years to come. For more advice on caring for your Porsche vehicle, turn to the certified technicians at the Porsche Fremont service center near Hayward. We can teach you how to check your tire pressure and explain why tire rotation is important, in addition to offering tips for caring for your leather seats.