How to Change Your Porsche Key Fob Battery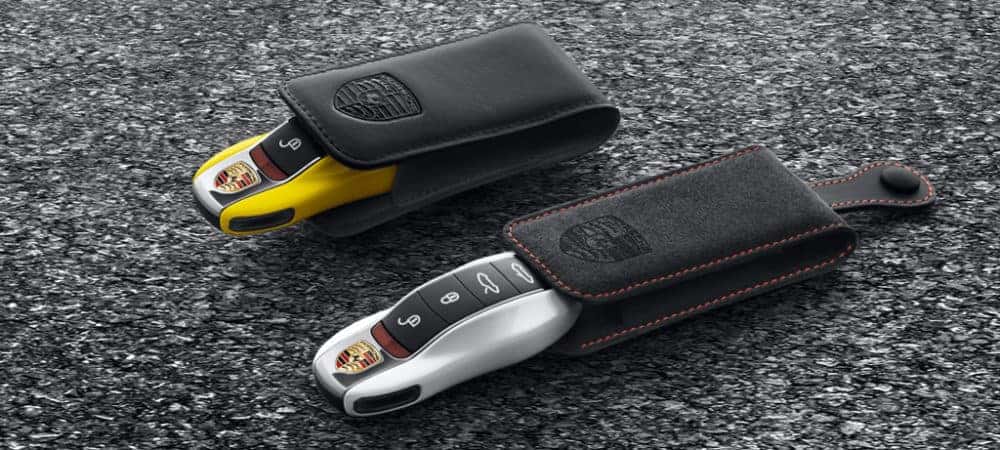 If your key is starting to become weak or has stopped working altogether, it's likely time to replace your Porsche key fob battery.  Thankfully, doing so on your own is fast and easy! Learn how to change your Porsche car key battery by following the steps below.
Porsche Key Fob Battery Replacement Step by Step
To get to your key's battery, you must first remove the emergency key. Flip over to the back of the key.
Push the release button on the bottom of the key, and press away from the rest of the fob. The emergency key will then be visible.
Pull the key out slightly, and lift up on the key against the plastic casing. The black, circular plastic piece should lift free of the rest of the fob. It's important to note that with some key versions, you may need to remove the key entirely and then use a small screwdriver to take off the back cover piece.
Remove the old battery, and insert the new one. Make sure the new battery is facing the correct way.
Put the cover back on by putting it in its original place and pressing it together with slight force. Then, insert the emergency key back in its place.
Get More Helpful DIY Porsche Tips from Porsche Fremont
Contact us with any questions about changing batteries or Porsche key replacements. Whether by providing you with other helpful DIY tips like how to connect to Bluetooth® or professional services like tire replacements and dent repair, our team is always here to help keep your Porsche running smoothly for as long as it's on the road.