How to Celebrate Memorial Day the Fletcher Jones Style in the Bay Area
As most of us already know, Memorial Day marks the unofficial start of the vacation season! However, let us not forget the true meaning of this holiday: remembering our country's fallen soldiers.
What better way to kick-off your weekend than by taking a cruise in a Porsche 911 to these timeless American classics?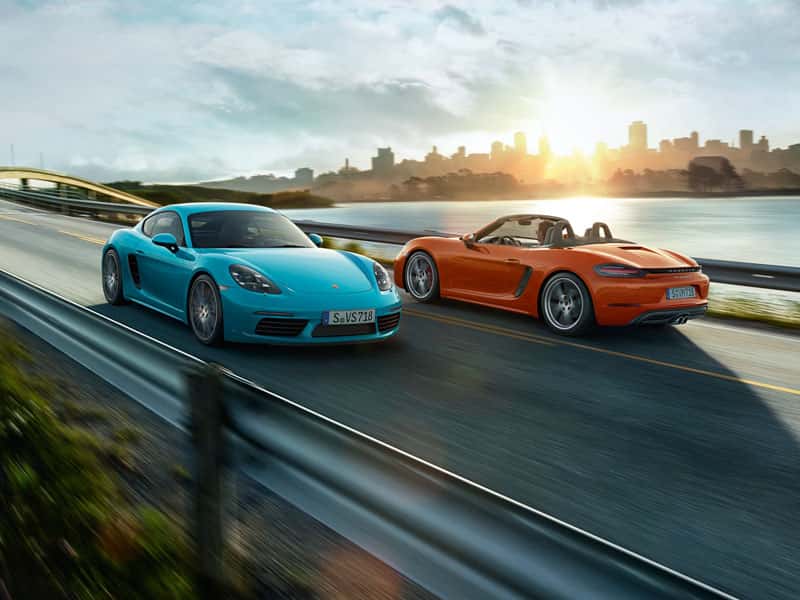 Open 24 hours
500 Sutter St.
San Francisco, CA 94102
Nothing says classic quite like a jukebox, cherry red booths, and milkshakes and burgers. Go back in time to the '50s as you step inside Lori's Diner. Stay for breakfast, lunch, dinner or all three!
Hayes St. and Steiner St
San Francisco, CA 94117
Have your own Full House (1987-1995) moment. Take your loved ones and go on a joyride to newly reopened Alamo Square Park for a picnic. Park your Porsche across from the Painted Ladies, snap a couple pictures, and enjoy the improvements made to this iconic neighborhood park.  Share your Porsche adventure pictures with us on Facebook and Instagram!
Mill Valley Memorial Day Parade
Monday, May 29
10:30AM-2PM PDT
Downtown Mill Valley
Mill Valley, CA 94942
Dig out your best red, white, and blue outfit and join this year's "Mill Valley Salutes Memorial Day" parade in Mill Valley to honor Veterans everywhere.
Porsche Club of America-Diablo Region 33rd Annual Car Show
Sunday, May 28, 2017
8AM-2PM PDT
440 Sycamore Valley Road
Diablo, CA 94528
Have a passion for classic cars? Check out the 33rd Annual car show by Porsche Club of America at the Livery Shopping Center in Diablo, CA! Enjoy beautiful cars alongside other Porsche enthusiasts and while you're there, munch on some delicious "street tacos."
Of course, there is no better place to go this Memorial Day weekend than Porsche Fremont. Don't miss out on our Memorial Day Weekend Sales Event! Find the Porsche of your dreams and take it home today.