Employee Spotlight: Meet a Certified Porsche Brand Ambassador
It's all about the experience. At least, that's the mentality of a Certified Porsche Brand Ambassador from Porsche Fremont like Viraj "Raj" Kumar.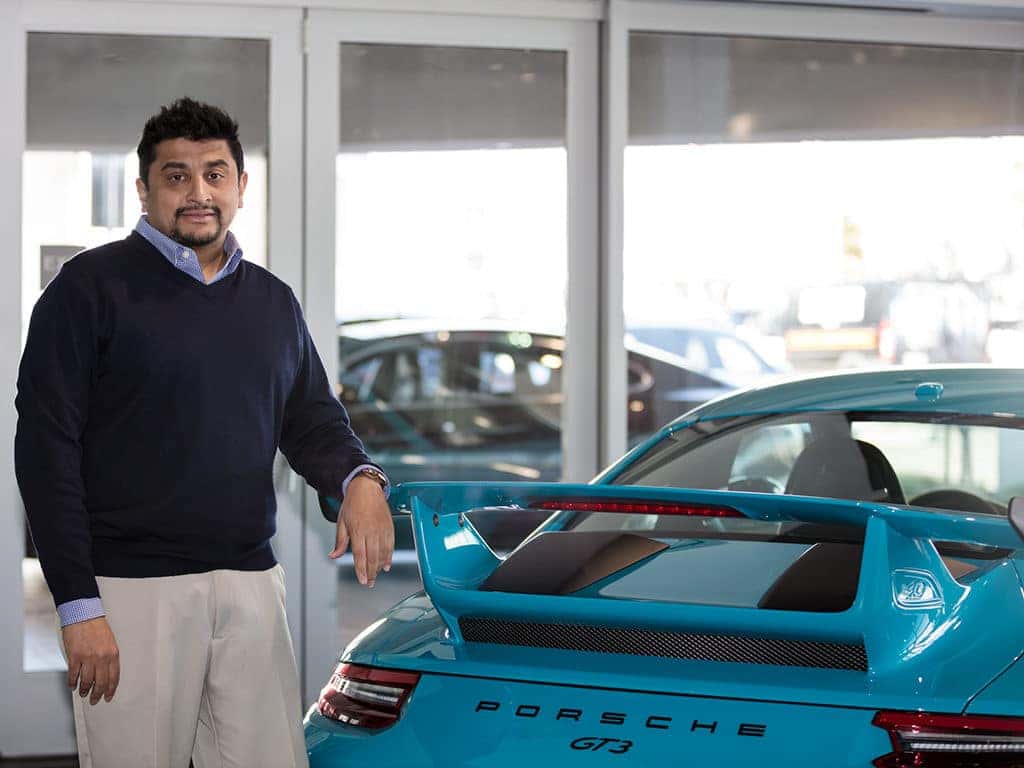 Prior to joining the Porsche Fremont team, Viraj worked with BMW along with several tech companies throughout the Bay Area, but being a Porsche enthusiast, he knew joining the Fletcher Jones family in Fremont might be a better fit.
In his six years at Porsche Fremont, Viraj has built a loyal clientele sharing his expertise in Porsche products and consistently delivering exceptional service to all of his guests from all over the East Bay. In fact, he has recently been recognized for making it onto the top 300 for sales in the nation.
At Porsche Fremont, we believe finding the car of your dreams and taking it for a drive for the first time should be an experience worth remembering.
Talk to a Certified Porsche Brand Ambassador like Viraj, and take a test drive in a Porsche today. Click below to browse our current offers on new Porsche models.