Employee Spotlight: Alexander Shikhmuradov
For this month's employee spotlight, we sat down and got to know Alexander Shikhmuradov, our new General Manager in Porsche Fremont.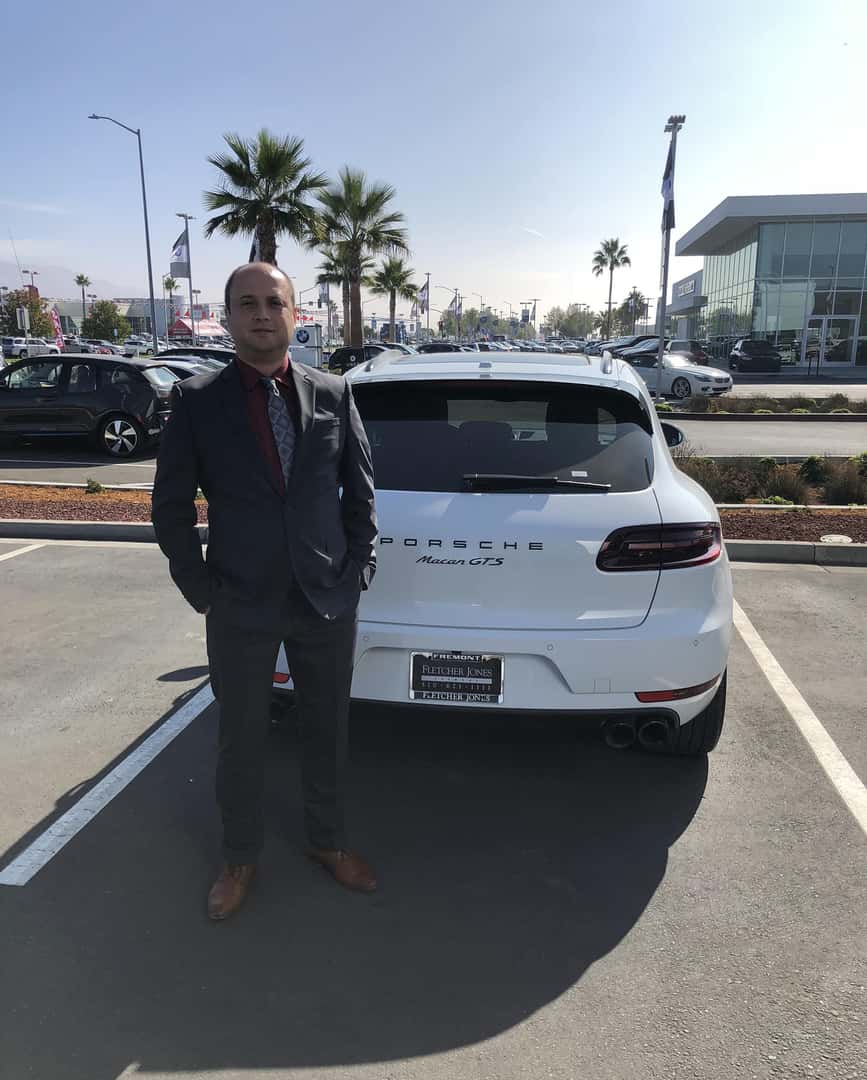 Alexander Shikhmuradov next to a Porsche Macan GTS
Alex comes with an extensive managing experience from the likes of Volkswagen and KIA dealerships and has been in the automotive industry since 1999. He operated a Performance Tuning Shop, raced cars, and managed a race team. He also ran a few online automotive websites in the infancy phases of the world wide web.
Being the newest part of the Fletcher Jones Family, Alex is still training to get a wider grasp of the store, its processes, and general day-to-day activities, integrating himself within the brand. As  Porsche Fremont's new general manager, one of the exciting events Alex and his team have been working on is the 2019 Porsche Cayenne Launch Event.
Given the comfortable and spacious Cayenne design, he'd love to road trip with some of the Golden State Warriors players then carpool karaoke with Alice Cooper in the Bay Area, San Jose, and Pleasanton.
Living in Fremont, just 10 minutes away from Porsche Fremont, it provides him the opportunity to spend more time at home with his family and not be stuck in traffic. He suggests for people living far from work, knowing most time is wasted in traffic, not to spend more time on a service maintenance. To avoid such time inconvenience, you may schedule a pick-up and delivery service. We will pick up your Porsche from your preferred place nearby the Bay Area, service it, provide you a complimentary Porsche loaner, and then drop off your vehicle at your selected place after the said service.
General Manager Alex is driven by self-motivation and desire to be better today than yesterday at everything. His newest goal is seeking enthusiastic individuals to be a part of the Fletcher Jones Family. You can start your application today by contacting us online or at (510) 790-1111.