Celebrate Earth Day with These Porsche Models
Looking ahead, becoming better and more efficient. Porsche is linking the fascination of driving a sports car with resource-efficient mobility. With Earth Day on April 22, the Porsche Fremont team wants to introduce you to Porsche's E-Performance models.
Panamera E-Hybrid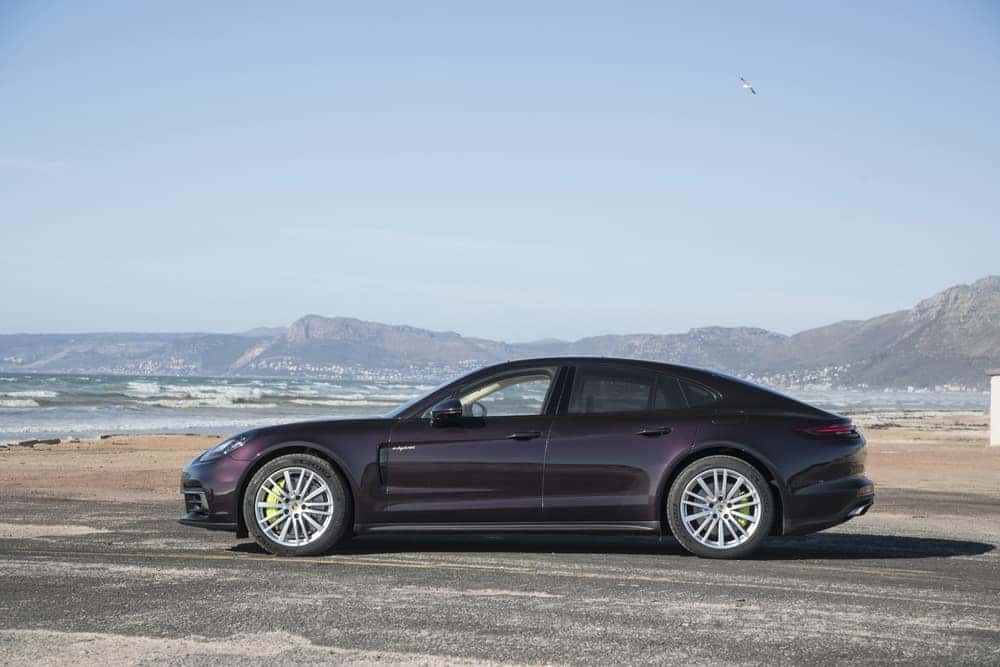 Combining performance and practicality in equal measure, the Panamera E-Hybrid will change your view of hybrid technology. With 462 hp of pure Sports Car performance, the Porsche Panamera E-Hybrid can go 0-60 mph in just 4.4 seconds. The combination of combustion engine and electric machine is crucial for this peak performance. The combustion engine builds up power and torque as engine speed increases. The maximum torque of the electric machine is available immediately. As a result, consistently high overall torque and dynamic responsiveness are available over an extremely wide rpm range.
Cayenne E-Hybrid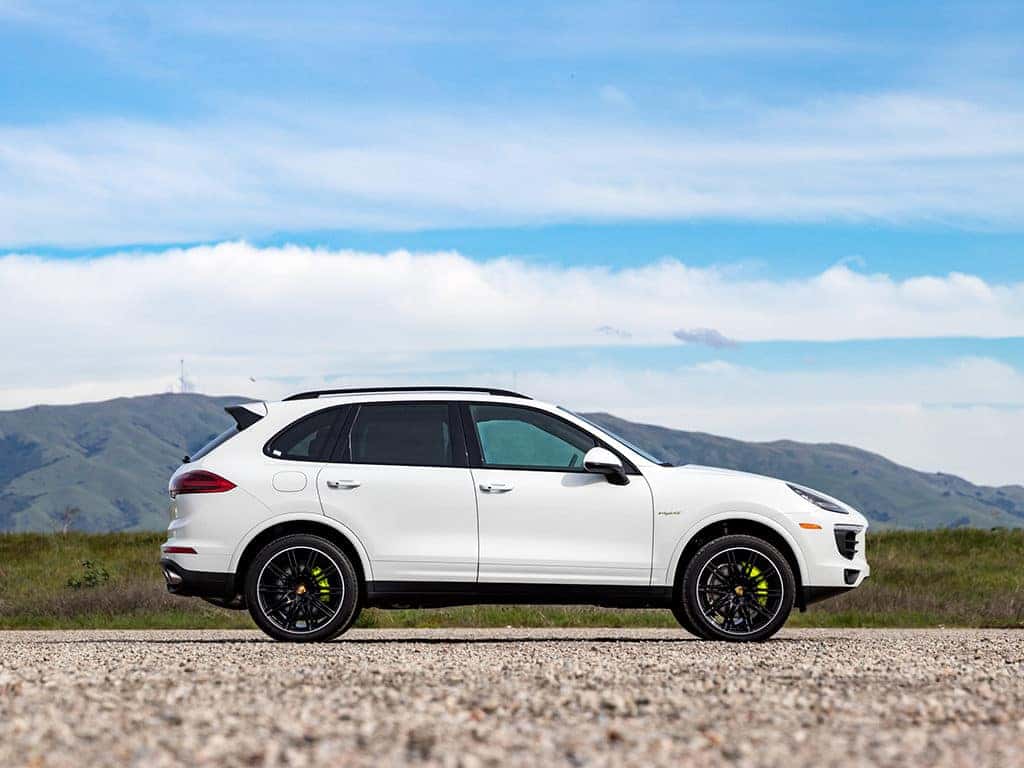 The Cayenne E-Hybrid is the innovative trendsetter in the family of Porsche SUVs. It combines two of our favorite aspects: sportiness and the future. The Cayenne E-Hybrid can be driven by just the combustion engine, just the electric motor, or by both together. This level of performance is based on the high-voltage battery with lithium-ion technology. It has an energy capacity of 10.8 kWh and can be charged using a conventional socket in approximately 2.7 hours.* The battery is maintenance-free and comes with a six-year warranty.
Mission E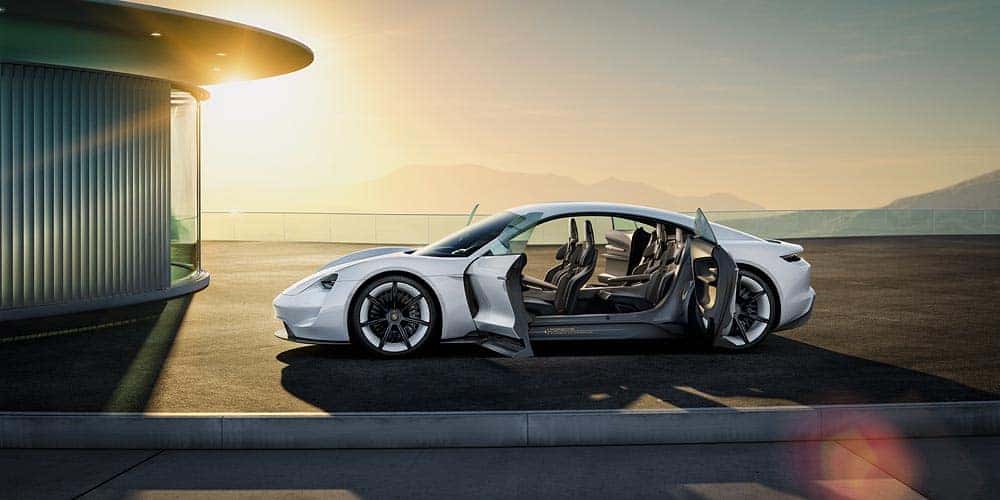 Image: 2018 Dr. Ing. h.c. F. Porsche AG
The Concept Study Mission E is a leap toward the future. It's an all-electric sports car that defines Porsche's visions of e-mobility. The Concept Study Mission E can go from 0-60 mph in just under 3.5 seconds! Compact electric motors, no combustion engine, no exhaust system, no transmission tunnel. Click here to learn more about the Mission E!
Mission E Cross Turismo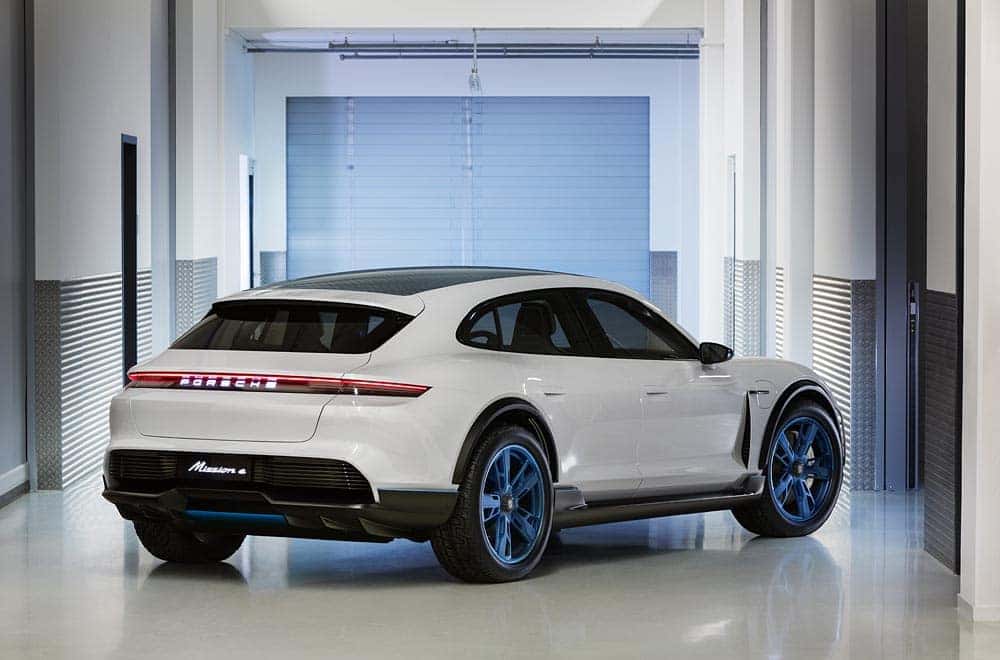 Image: 2018 Dr. Ing. h.c. F. Porsche AG
The Mission E Cross Turismo is an all-electric crossover SUV concept study. With four doors, four individual seats and a Turismo rear end that provides even more space for all your requirements. Better yet? This concept car has a range of over 300 miles! Like its Mission E, the Cross Turismo is equipped with an electric architecture capable of 800-volt charging, which would fill the batteries to 80 percent in just 15 minutes.
Visit Porsche Fremont
Alameda and Fremont drivers, do not miss out on these exceptional offers on new Porsche models this Earth Day. Click below to view our current lease offers.