Want to keep your new Porsche looking sharp? Car detailing services can help! What is car detailing? It provides a deeper clean than a car wash, as well as other services that will help restore and maintain the look of your Porsche. To find out more about car detailing in Fremont, Porsche Fremont shares what you can expect when you bring your vehicle in for luxury car detailing services. 
---
What is Car Detailing?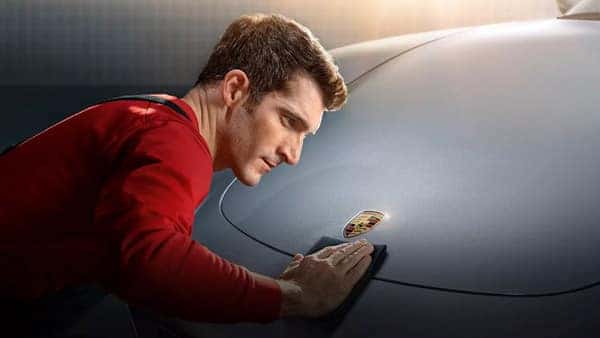 For a surface level cleaning that will remove minor amounts of dirt, a car wash can work. But, if you're looking for exterior and interior cleaning and restoration, car detailing services are in order. During your car detailing in Fremont, your exterior will be washed and the paint will be inspected. Next, it will be buffed and polished. In some cases, treatments may be needed to fully restore the look of your vehicle. A clay bar or premium wax may be used on the exterior, while interior car detailing may involve leather treatments or stain removal. 
Exterior Car Detailing in Fremont
Minor imperfections such as oxidation, swirl marks, and light scratches can be repaired and corrected with car detailing services. Major paint damage, on the other hand, will require more than detailing to correct. During your vehicle detailing near Saratoga, your vehicle will be taken through the following steps:
Body is washed and then dried using microfiber towels
Wheels, brake calipers, and lug nuts are cleansed
A clay bar can be used to loosen stuck-on dirt
Polishing is used to buff out imperfections
Paint is waxed for added shine and protection
Windows and rubber are cleaned
Premium Interior Car Detailing 
The first steps to any interior car detailing service are having your vehicle's upholstery vacuumed and shampooed. Following that, any vinyl and plastic surfaces are cleaned. If your vehicle has leather upholstery or surfaces instead, they will be washed and then conditioned. All interior windows and trims are wiped clean. 
Picking Porsche Detailing
Your Porsche is a premium machine in every way, including its paint choices and interior materials. To ensure your vehicle gets the treatment it needs, we recommend Porsche detailing. With Porsche detailing, your vehicle will be treated with the recommended products to restore its appearance, and your service will be performed by technicians who are experienced in Porsche vehicles. 
Schedule Vehicle Detailing Near San Jose!
Keep your Porsche turning heads with regular car detailing in Fremont. Speak with our service team to learn more, and get your vehicle looking like it's fresh from the showroom at Porsche Fremont!