Bring These Fremont Restaurants Home
Our Porsche Fremont team has created a list of Fremont restaurants ready to prepare you and your family's next lunch or dinner. We will continually update our list and encourage you to share with us Fremont restaurants that should be added!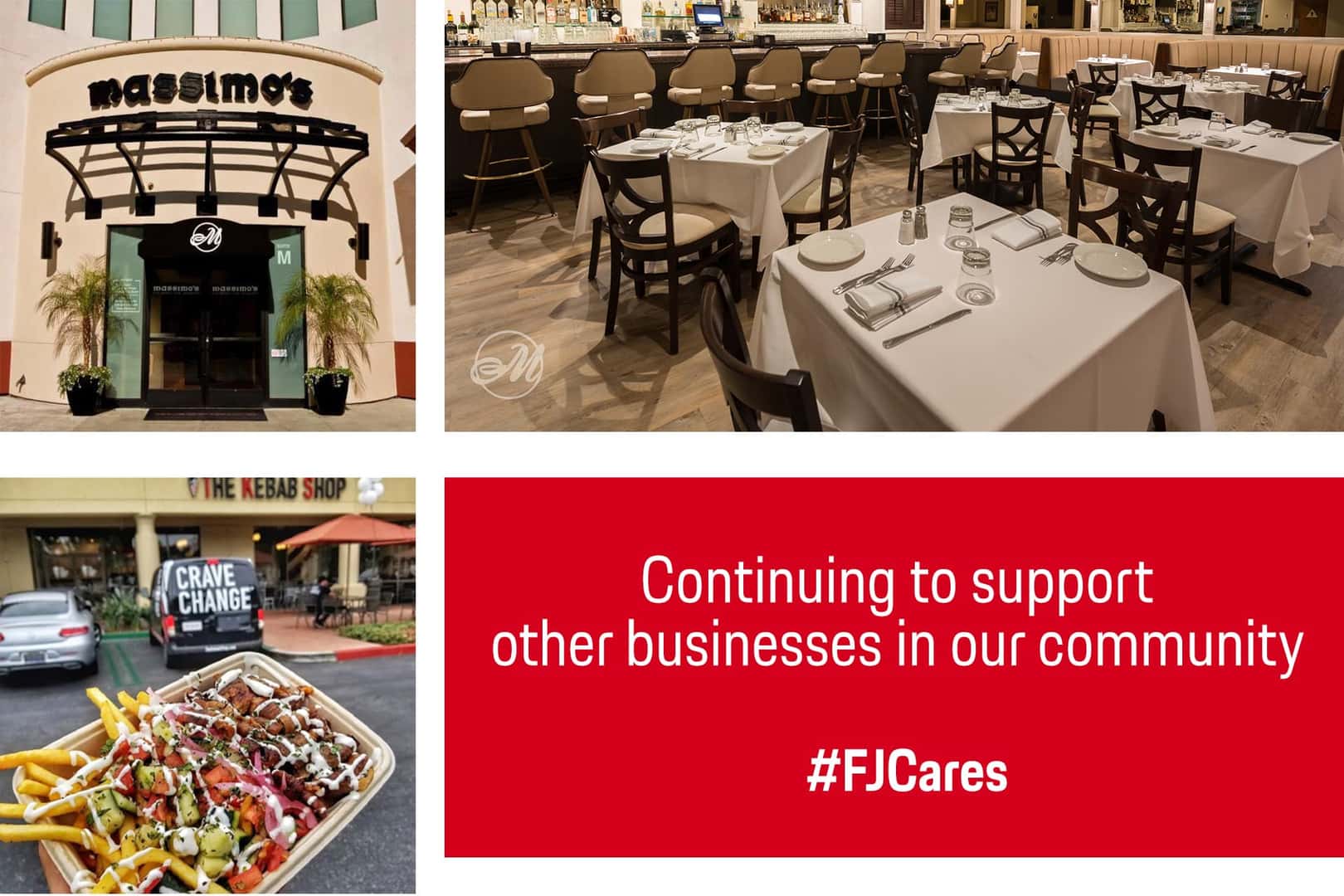 43834 Pacific Commons Blvd
Fremont, CA 94538
Phone: (510) 490-2700
Coupon Code: TOGETHER
"We're in this together," The Kebab Shop announces. With their coupon code, you'll receive 20% OFF family packs that are available for curbside pick-up. What does your family pack look like? Share with us on Instagram or Facebook.
Instagram: @tks_thekebabshop
5200 Mowry Ave Ste M
Fremont, CA 94538
Phone: (510) 792-2000
Massimo's Restaurant is open select days with a new menu for each day—find out what they are offering next! Tag us on Instagram or Facebook the new meal you enjoyed from Massimo's.
Instagram: @massimosfremont
Spin A Yarn Steakhouse
45915 Warm Springs Blvd
Fremont, CA 94539
Phone: (510) 656-9141
At Porsche Fremont, we know date night looks different these days, but luckily, Spin A Yarn Steakhouse is here to make your date happen. From their avgolemono soup to chicken piccata to prime rib, you will not want your meal (or date) to end! However, if your date night includes the family, enjoy their family meal packs for $50. They're open daily for takeout from 11:00 AM-8:00 PM. Tag us in your date night photo @porschefremont.
Instagram: @spinayarnsteakhouse
Find your nearest location here.
Phone: Called your preferred location.
Looking to take the night off from cooking or craving Italian? Check out Strizzi's where you can even order dishes cold to save for another night – take two nights off from cooking! Order online, on their app or through DoorDash. Don't forget to ask about their $3 desserts! Share your favorite pasta dish in the comments below.
Instagram: @strizzis
5255 Mowry Ave, Ste. S
Fremont, CA 94538
With L & L Hawaiian Barbecue, you enjoy the flavors of Hawaii from the comfort of your own home! Order to-go and get it delivered! Share in the comments what flavors you sampled.
Instagram: @llhawaiianbbq
Stay Updated
With our list continuously growing, you'll need to check back often and we ask you to share in the comments below what restaurant you would like to see on the list!