24 Hours of Daytona: Porsche Results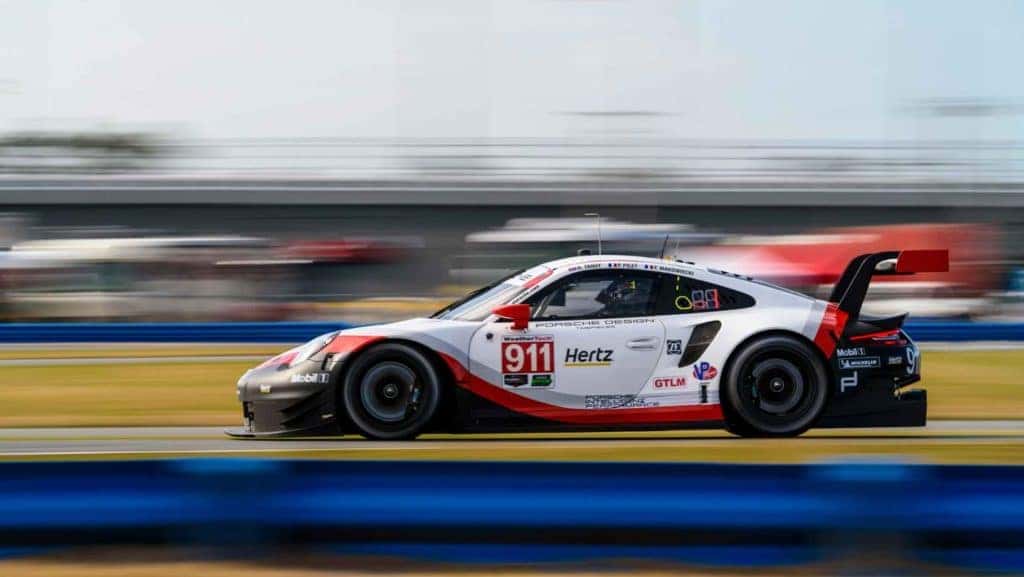 One of the biggest and most historic long-distance races in the USA took place last weekend (Jan 27-28), the 24 Hours of Daytona, also known as the Rolex 24 At Daytona.  Exactly 50 years ago, Porsche achieved its first victory with the Porsche 907 on the legendary Daytona International Speedway. For the 70-year anniversary of Porsche, it returned there once again.
After both the Porsche 911 RSR celebrated their race debut at the Daytona International Speedway a year ago, they returned ready at the traditional season-opener of the IMSA SportsCar Championship and North American Endurance Cup.
The 911 RSR with the starting number 912, driven by two-time overall Le Mans winner Earl Bamber, Laurens Vanthoor and Gianmaria Bruni, finished sixth in the GTLM class.
The second 911 RSR with the starting number 911, driven by Patrick Pilet, Nick Tandy, and Frédéric Makowiecki took the flag in eighth. Its two pit stops for repairs after leaving the track in the Bus Stop chicane hampered a top result.
While the Rolex 24 At Daytona might not have been the win we all hoped for, the season has just begun. You can expect #911 and #912 at the 12 Hours of Sebring on March 17!  Be on the lookout!