What Are the 2019 Porsche Cayenne Reviews Saying?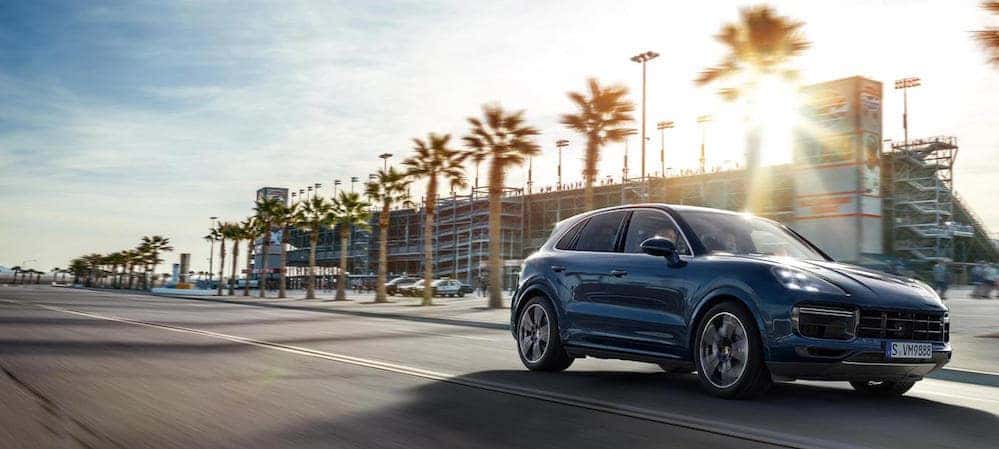 The Porsche Cayenne is a powerful SUV known for its strong engine, athletic handling, and sleek design. What's more, not only is the Cayenne a favorite amongst Los Altos drivers, experts love this luxury SUV as well! See what the auto experts have to say about the new Cayenne by reading the 2019 Porsche Cayenne reviews below.
Edmunds
"There's plenty of performance here no matter what your needs. The Cayenne is one of the best-performing SUVs you can buy. It displays the nimbleness of a much smaller and lighter vehicle, a sensation resulting from the full suite of Porsche's performance features."
Edmunds also praises the Cayenne's interior, commending the comfortable seats and "ample space." Additionally, Edmunds states that the Cayenne's high-tech features, such as the 12.3-inch touch-screen display and the dual-screen instrument panel, make the vehicle "one of the most technologically advanced SUVs on the market." As for their Porsche Cayenne E-Hybrid reviews, Edmunds notes that the 2019 E-Hybrid model replacing last year's S E-Hybrid is "new and improved."
U.S. News
"The redesigned 2019 Porsche Cayenne finishes near the top of our luxury midsize SUV rankings. Its features a nice interior, but it really stands out for being one of the most fun-to-drive SUVs on the market."
Ranking this model as number 1 in the Luxury Midsize SUV segment, U.S. News commends the 2019 Porsche Cayenne SUV's performance and interior. They praise this premium SUV's three powerful turbocharged engines, as well as the comfortable seating and cabin. U.S. News also notes that the new Cayenne model's ride is smooth and "handles far better than most rivals."
Kelley Blue Book
"The 2019 model year marks the arrival of a completely redesigned Cayenne that doesn't stray from the automaker's original formula. Like its predecessors, Porsche's five-passenger crossover continues to focus on driving dynamics, technology, and luxury in that specific order."
Kelley Blue Book also compliments the new Cayenne's lighter design. Weighing more than 120 pounds less than the previous model, the lower weight improves fuel efficiency, acceleration, and handling. Kelley Blue Book also takes note of the SUV's AWD system, stating that it's great for driving in inclement weather, including snow, rain, or slush.
Review the Porsche Cayenne for Yourself at Porsche Fremont
Contact us to learn more about the 2019 Porsche Cayenne specs, features, and accessories. Interested in getting a Cayenne now? Visit Porsche Fremont near Menlo Park and Milpitas to browse our current inventory of Porsche Cayenne models, including the Cayenne Turbo.