2018 Porsche 911 GT3 Reveal and Release Date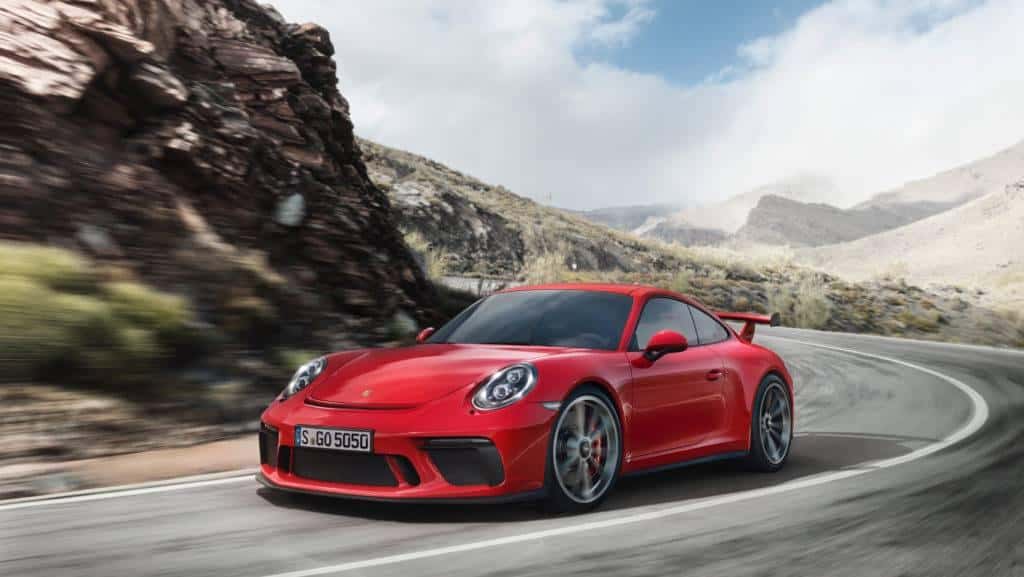 Porsche enthusiasts, get ready for something big. The 2018 Porsche 911 GT3 is coming, and it's better than ever with these new refinements.
Performance
Every day driving and the racetrack intertwine when you hop in the new generation Porsche 911. At the heart of its power sits a 4.0-litre L6 engine, boasting 500 hp and 339 lb-ft. of torque. The 911 GT3 allows drivers to go from 0 to 60 in just 3.2 seconds with a top track speed of 197 mph! The new GT3 will also offer a 6-speed manual as well as a 7-speed PDK transmission.
Design
As you can expect from Porsche, the 911 GT3 is designed with a sleek and sporty outer shell, derived from carbon fiber to provide optimum aerodynamics. The front and rear fasciae are constructed from lightweight, yet stable polyurethane with hollow glass microspheres and carbon fiber elements. Incorporated into the design of the new GT3 are the new side air blades for enhanced cooling as well as exhaust air openings and a new diffuser found in the 911 GT3's rear end.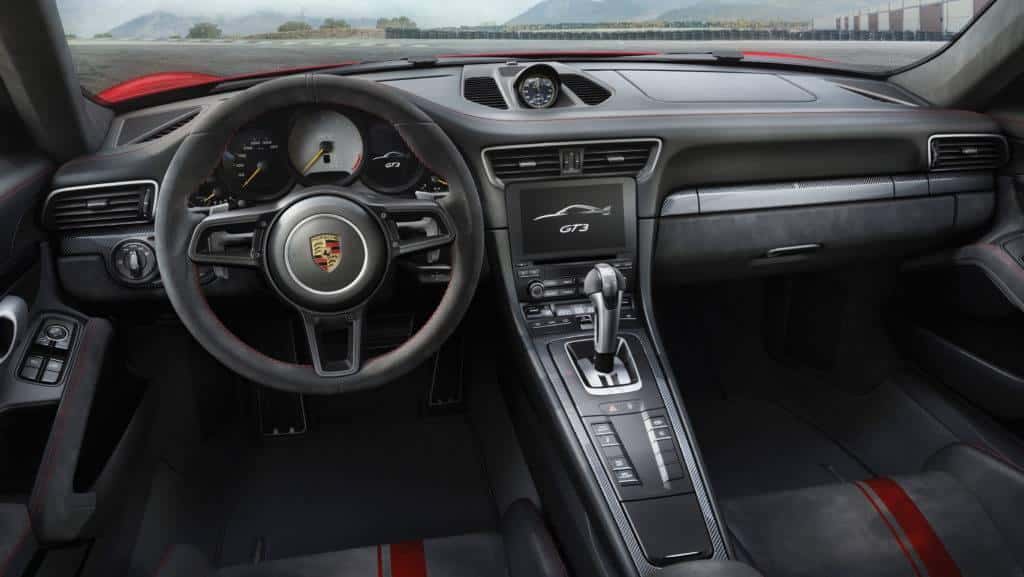 Inside the cabin you'll find a 14.1 inch diameter steering wheel made of black Alcantara®, similar to the 918 Spyder. It can be axially and vertically adjusted by up to 1.5" and can come available with a 12 o'clock red marking. Choose from a few different seat packages such as the Sport Seats Plus that features enhanced bolsters for increased lateral support and electric adjustment of the seat back and height; Adaptive Sport Seats Plus allows for an 18-way electric adjustment along with a power steering column and seat memory; Full Bucket Seats include electric height adjustment and a fixed carbon fiber reinforced backrest.
The 911 GT3 is set to be released to the U.S. market fall 2017. Can't wait until then? No problem. We're always getting new Porsche models. Check out our current offers on new Porsche vehicles. Plus, don't miss out on the unveiling of the new Panamera taking place May 11 th! Click here to Learn more about the Panamera Launch Party.